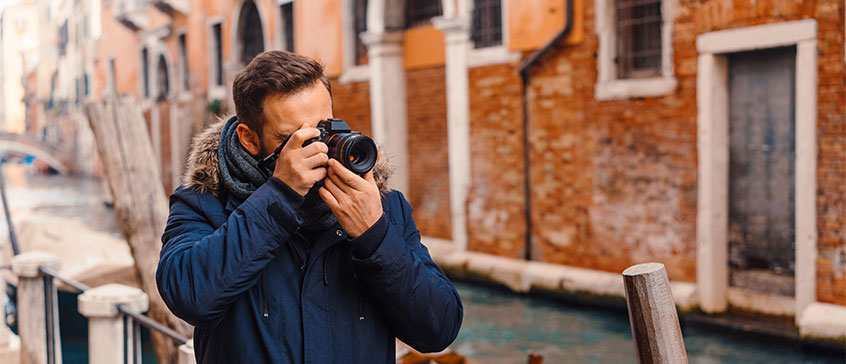 Travel and Street Photography Basics
COURSE
Course description
How do I learn to overcome shyness when photographing people?
Why are my landscape photos pale and lifeless?
How do I select photos for Instagram presentations or printed travel photo albums?
Your instructor, pro-photographer and traveller with forty years of experience, will answer those and other essential travel and street photography questions. You will also learn:
how to set up your camera for travel photography
how to use composition rules and lighting for gorgeous natural vistas or cityscapes
how to capture the true emotion of people you will meet on your journey.
We will analyze the work of masters of photography for inspiration and have a practical photo walk through Chinatown— the travel destination for many tourists from all over the world.
DSLR or mirrorless camera is required for this course or high quality new smartphone (released fall 2017 and later) with at least two cameras and some manual settings — i.e. Google Pixel 2 and up, Huawei P30, Samsung 10, iPhone 8plus and up.
Registration details
Online registration temporarily unavailable
Sorry, this course is not available for registration at this time.
This course is in progress. Please contact us for more details.
Online registration is closed for this course. You may still be able to register by phone. Call 250-472-4747 to find out.
This course is on your wish list. You will be notified when this course becomes available.