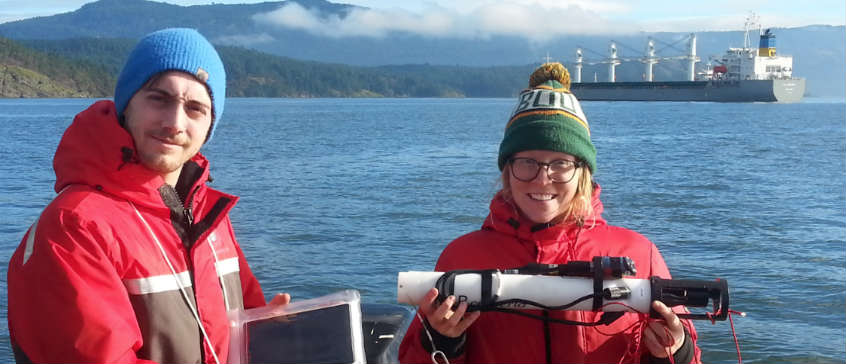 Community Fishers Training Program
COURSE
Course description
Canada has the world's longest coastline and water is one of our most important resources. With increased marine shipping, coastal development, and threats from climate change, the need to monitor our coastal and offshore waters for changes is more important than ever before.
Such monitoring has historically relied on research vessels with expert staff, both of which are commonly in short supply and are expensive. These factors can result in samples taken only a few times a year in spot locations.
In response to this challenge, Ocean Networks Canada (ONC)—an initiative of the University of Victoria—developed Community Fishers, an advanced solution using state‐of‐the‐art technology that provides a practical, user‐friendly tool for collecting data from mobile scientific instruments which can then be managed and freely accessed via ONC's world‐leading oceanographic data management system, Oceans 2.0.
Consisting of a simple, easy‐to‐use, mobile application that connects wirelessly to a CTD (Conductivity, Temperature, Depth) instrument and additional sensors, Community Fishers enables an organization or community to take advantage of all Vessels of Opportunity, allowing for more flexible, frequent, and locally relevant sampling of water properties without the cost or requirement of having to utilize specialized research vessels and scientific staff.
Upon completion of this two-day training program, participants will be able to:
Understand and communicate the importance of instrumenting our oceans and coastal regions.
Identify key oceanographic parameters and understand their significance to ocean life and marine health.
Accurately describe the theory of operation and application of a CTD, oxygen optode, fluorometer, turbidity sensor, and CDOM sensor in monitoring marine waters.
Plan and conduct an effective sampling strategy and sensor deployment based on specified deliverables and designed to answer a specific research question.
Using the Community Fishers app: collect, display, interpret, and report sensor data.
Identify and troubleshoot impacts on sensor performance and data quality.
How to register
For information on how to participate in the Community Fishers Training Program, contact ecorestoration@uvic.ca
Additional course details
Training will take place in both the classroom and the field. Upon successful completion of the program participants will receive a Professional Development Certificate from the University of Victoria.