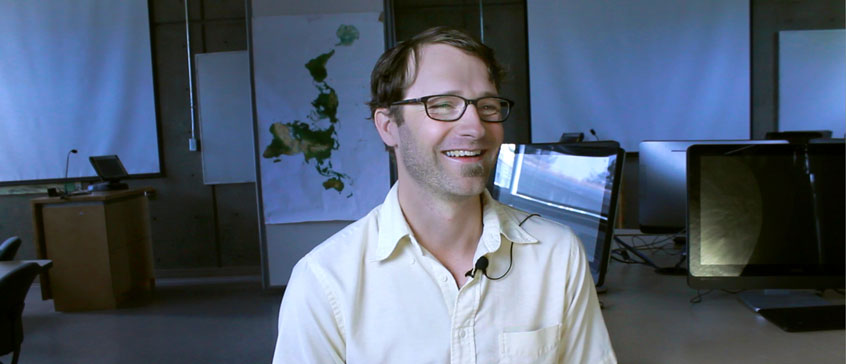 with instructor Anders Erickson
By Therese Eley, Marketing Services
We live in a world where, thanks to the Internet, geographic location is no longer a restriction to accessing quality higher education. The trend towards online learning has been growing steadily in recent years and is opening up opportunities for professional development and lifelong learning to many people who might otherwise not have access to it. Yet for those of us who are used to taking more traditional, face-to-face courses, the idea of taking an online course might seem quite daunting. 
It can seem no less daunting to instructors too, who often depend on tone or body language to get their point across, but also to assess the engagement and understanding levels of their students. 
"I find I use lots of exclamation points," laughs Continuing Studies instructor Anders Erickson, who teaches online courses for our Population Health Data Analysis (PHDA) program, which is offered entirely online.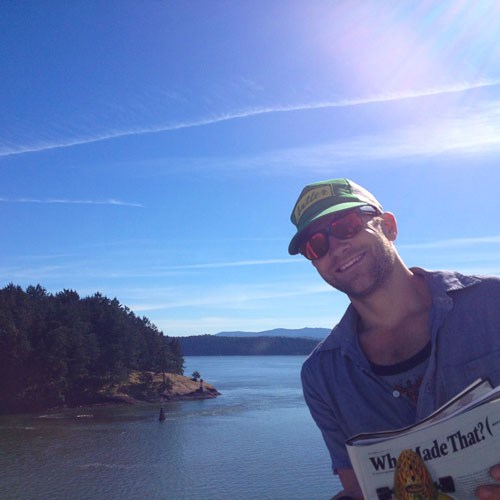 "I had done a little bit of teaching beforehand, [but they were] in-person courses," he explains. "Teaching online courses, you have to work on your online persona. You need to be mindful of how you express your thoughts in writing. Because there's no facial expressions or body language, you really have to change your writing or communication style. I found myself using a lot more exclamation points than I ever would have used before. For instance, there's a difference between saying "great." vs. "great!" The same word can be interpreted in such different ways, even the complete opposite."
When Anders was first contracted by Continuing Studies at UVic in 2014, he was brought on as a subject matter expert to redevelop the PHDA04 Spatial Epidemiology course.
"There was a bit of a revamp that needed to happen—the course was already mostly developed but I had the chance to kind-of tweak it a little bit. It was expected to be offered the following year and I just kind-of rolled into teaching that course in January 2015," he continues. 
"I was a bit surprised how much I enjoyed teaching. I really enjoy the interaction with students and seeing the progression of where they start off and then where they end up. And being able to develop the course a little bit, I felt I had a stake in the ownership of this course. Teaching it and seeing how students responded to it—seeing what worked and what didn't work—I enjoyed having the ability to keep improving the course and the way I deliver the content."
But as an academic who is married to an organic farmer, he also appreciates the balance that teaching an online course offers in his life. 
"Depending on where I end up after my post-doc and with other parts of my career, [teaching online] gives me a bit of a lifeline to working outside of a typical city. If I want to live in a rural area, I can... as long as I have a high-speed Internet connection! As long as I'm able to stay connected, this allows me to live anywhere, pursuing other interests on the side, while keeping my foot in the academic world."
He also appreciates the diversity of students that teaching an online course offers. "I tend to refer to them as colleagues, because, really, that's what they are. They are bringing very diverse experiences from their work and life and because both of the courses [that I teach] are fairly discussion based, you end up learning a lot from people who bring in their experiences and relate their different situations, so I'm continually learning from different people. For instance, this one guy has worked in Africa a lot and was working in Liberia during the Ebola outbreak. It's very different when you're dealing with those kinds of realities that are so different from what we typically see here in Canada." 
Reflecting on his favourite aspects of teaching the courses with Continuing Studies, he says, "making connections, networking, that's interesting. And when you get positive student reviews at the end, it gives you a bit of a high that feels pretty good. It definitely makes me strive to improve and want to keep going, knowing that people are actually learning from what I'm saying and delivering."