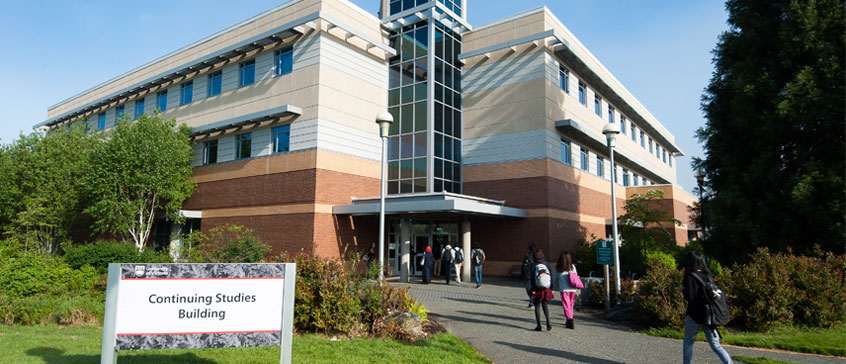 Summer and construction seem to go hand-in-hand and Continuing Studies at UVic is no exception. Here's a recap of construction projects that are planned or underway in our building this summer:
Four classrooms on the first floor will be renovated to remove walls between rooms 118/122 and 142/146 and install room dividers instead. This will give us more flexibility to use these classrooms as two large rooms that will accommodate up to 50 learners each, or four smaller classes of around 20 seats in each. We expect the first phase of the project to be completed this summer so that we can start running large classes in those rooms this fall. The room dividers may take a bit longer because of supply chain issues but will be installed and ready to use January 2023.
The English Language Centre (ELC) library is being moved from the resource room to the teachers' area. Although this it not a major construction project, it does involve some minor construction to set up a nice, useable space. This is slated to start fairly soon so if you see a lot of sorting and packing underway in that resource room, you know why.
What's planned for that space? The plan is to move the Learning Centre in there so that our international students, Learning Centre staff and volunteers can stop moving around and set down roots in a bright and inviting home base. Ideally it would be great to have this in place this summer, but by fall at the latest.
The computer labs downstairs will also undergo a redesign so that we can expand the seating capacity from 22 to 28. The proposed design will accommodate the various learning needs of our biggest lab user-groups including business students, the new testing centre and the ELC.