Updated May 15, 2020
Transition to an online platform
The University of Victoria has extended its cancellation for all face-to-face classes for the fall 2020 term. As we continue to adhere to the social guidelines recommended by the BC Government, this cancellation of face-to-face courses extends to our community and professional courses at the Division of Continuing Studies at this time. 
All existing online programs and courses will continue to run as usual.​
As well, our division is working quickly to transition courses to an online platform, and will be launching some exciting new online programming this fall. Our fall calendar will be released later this summer and will include a comprehensive listing of all of our new online community programming. When health and safety measures allow, we will begin offering a small selection of short community courses in person. We encourage you to sign up for our monthly e-newsletter so you can be kept up-to-date on our ongoing developments and course offerings.
We have also been busy launching new online programs for our English Language Centre to meet the needs of our international learners. We encourage you to check the website regularly as our list of online options grows:
online courses
online programs
For the latest COVID-19 UVic information, visit uvic.ca/covid-19.
Free online content
What does it mean to be a lifelong learner these days? Maybe you find yourself with more time to browse interesting content online. UVic has launched a new website called The Great Indoors where you will find engaging content from across our faculties, research centres and campus.
Message from the Dean
May 1, 2020
Dear friends,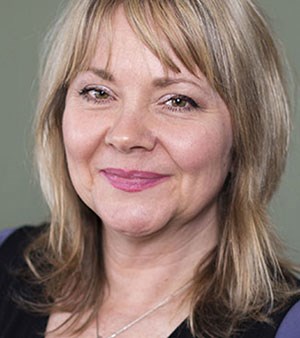 "Unprecedented change" may be one of the most common phrases you hear in our social dialogue right now. The pandemic has left us uncertain about what the future holds and there is no question that disruption at this grand scale has already started, and will continue, to reshape our lives. How will higher education evolve as a result of this pandemic? Post-secondary institutions are known for invention and ideas, but they are not known for rapid change. At least until now.
It turns out that higher education can pivot and rally behind change when it's in the best interest of learners, and our community. Like many of you, all of our staff and teachers are learning how to work remotely in virtual teams, and how to use new technologies to mobilize information and knowledge in the online world. The learning curve is steep for some, but it is also satisfying to master new skills. We are lifelong learners after all.
The Division of Continuing Studies has decades of experience in providing quality online education. We are expanding options for online learning and building new programs that have long been a part of our "to-do" list. The pandemic crisis has pushed us to try new things and reach beyond our current comfort zones, and we are excited about what this means for engaging our learners. For example, right now we are exploring the best webinar format for our popular Deans' Lunchtime Lecture Series. You may not be able to come to this free series at the Greater Victoria Public Library, so we are looking at ways to bring it to you!
In the meantime, you may be interested in checking out a free webinar series from UVic's Gustavson School of Business called Uncharted Waters, or browse through a whole range of topics from research projects to a virtual play reading posted on UVic's The Great Indoors website.  
There is no doubt that this is an unprecedented time but through a million gestures of kindness, we are coming together in unprecedented cooperation. 
Take care of yourselves and each other. 
Dr. Jo-Anne Clarke
Dean, Division of Continuing Studies
---
April 1, 2020

Dear friends,
It seems like just yesterday our Continuing Studies Building and the wider campus was bustling with students finishing up their term and looking forward to spring. In a very short time we said good-bye to hundreds of international students who had recently arrived in Victoria, eager to improve their language skills and experience a different culture. I want to thank and acknowledge our homestay hosts in Victoria who have stepped up to support these students during such a difficult time and help them to return home. I know that parents and families all around the world are grateful for your help.
The University of Victoria has cancelled all face-to-face classes until the end of summer, which includes community and professional courses at the Division of Continuing Studies. Like many other educational providers, we are working quickly to expand our online course offerings and launch new learning programs for professional learners, international students and community members. You can expect to hear more about online courses in the days ahead, and we encourage you to check our website frequently.
In the days ahead, there will be much to learn from our shared experiences. There is no doubt that this is a very stressful time and my heart is with all of you who are struggling with health issues or caring for family and friends. We are in this together and will get through it together.
Dr. Jo-Anne Clarke
Dean, Division of Continuing Studies