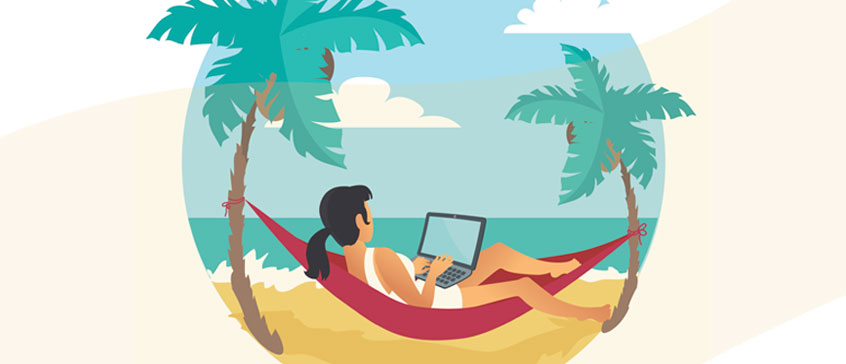 By Ashley Davis, Marketing Services
Get the education you want, from anywhere in the world, on a schedule that suits your life. The benefits of an online education are plenty: flexibility, convenience, joining a global community, and that's just to name a few.
Online learning allows for the opportunity to plan study time around the rest of your day. At Continuing Studies at UVic, you can study and work at your own convenience, within a flexible —and at times, self-paced—learning format. Course materials are always accessible online, 24 hours a day, so you can complete your learning at a time that suits you. And then there's something to be said for location. How does it go again? Oh right, "location, location, location"—imagine rolling out of bed to be only steps from your morning class, or finishing your dinner and taking your laptop out to your balcony for a class session outside. Studying from the comfort of your own home has its perks!
Continuing Studies offers a variety of courses and programs online, from one-off personal interest courses, to small grouped courses within a series, as well as multi-year programs and professional development training. With relevant and timely topics—this term, ranging from a history on pandemics, global poverty and immigration, to understanding the climate and how to overcome adversity— there's many directions to go.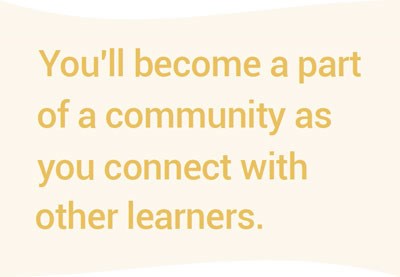 The online learning environment at Continuing Studies is student-centered. With three course delivery styles, there are different options available to suit your needs—you can learn with other students at the same time, learn outside of the constraints of time and place, or learn using a combination of both styles. You'll become a part of a community as you connect with other learners in live online discussions and by using chat forums, and you'll exchange ideas and dialog without having to travel to a common meeting place. Students come from across Canada and the world. With the ability to log on from anywhere, class discussions can feature a broad range of global perspectives, helping you to enhance your own cross-cultural understanding—which in today's world has never been more relevant.
Even before the pandemic, businesses could see the importance of getting an education online, as it allowed employees to gain new skills while continuing to work. Whether you need to build on your current skillset or you're starting afresh, preparing yourself for what the future may bring is crucial. Online learning can help facilitate the ability to think critically, manage time and self discipline. Mastering these skills not only makes you more valuable to employers, but challenges you to think differently, helping you to overcome obstacles that life may throw your way.
As an online learner at Continuing Studies, you'll be supported by friendly staff and real-time services. And remember, you're in charge: you control the interactions and you choose when to study—so you can be sure that you're feeling your best.