¡Bienvenidos! Are you ready to dive into the colourful world of the Spanish language? Whether you're dreaming of flamenco, yearning for tapas, or simply eager to broaden your linguistic horizons, we've got you covered. From beginner to advanced, our interactive Spanish courses are designed to make learning Spanish a fiesta of fun. Get ready to unlock the secrets of this beautiful language and sign up for a course today.
Which Spanish level should I take? 
These questions will guide you through the prerequisites to help you determine the level that best suits you.
Take Quiz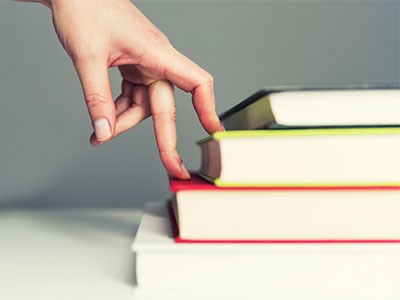 Spanish levels:
 
Level 1
This introduction to Spanish is designed for those who have no previous knowledge of the language. Here, you will acquire basic pronunciation, vocabulary and grammar, as well as conversation skills through practice in pairs and small groups. Videos and audiovisual materials will enrich the content of your classes and teach important aspects of culture. 
View course
 
Level 2
This course is for those who have completed Spanish - Level 1 (formerly Introductory), or have a basic knowledge of the language and wish to improve their written and speaking skills. This course gives you the opportunity to participate in class and strengthen your oral skills in a friendly atmosphere. Essential grammar points will also be covered.
View course
 
Level 3
Do you have a basic knowledge of Spanish and are looking to progress further, or have you recently completed Spanish - Level 2 (formerly Beginner)? This course will help you improve your speaking abilities by giving you ample opportunity to practice conversation with other fellow students. An increased emphasis on grammar will also strengthen your writing skills.
View course
 
Level 4
This advanced conversation class is intended for those who have completed Spanish - Level 3 (formerly Intermediate) or have a high intermediate to advanced level. This class is geared to help you maintain your fluency and further enrich your vocabulary. Typical activities will include oral presentations and discussion of current events.
View course
We encourage students to participate in our language courses more than one time in order to truly learn the material taught over 10 lessons. It also gives you additional exposure to varying activities within each topic.
Not seeing what you're looking for? Contact us!