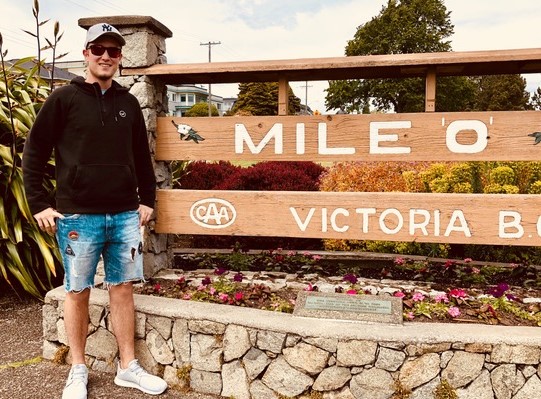 Our ELC Expert community is growing, with three new student ambassadors added to the team this week. These students are just completing our ELPI program and have volunteered to share their experiences with you. Here are some of the things they had to say about us:
Ana Maria Nogueira Nolasco (Brazil)
"The ELC in UVic has been my best experience studying abroad. Studying at UVic is a real opportunity to learn English in all aspects. They plan activities to develop the four skills: speaking, listening, writing and reading. They provide a Learning Centre, which for me is the best falicity of the program, where you can practice your speaking with native volunteers in a pleasant environment every day. They have optional extra classes after regular class for writing, conversation, and pronunciation. It's awesome!"
Manaka Kobayashi (Japan)
"I had good experiences at the ELC everyday. When I went to the ELC, I found the staff to be kind and friendly, and they always explained things to me clearly. Also, the ELC holds a lot of weekly special events, where I had a good time and made new friends. At the ELC, I met many friends from all over the world. It was interesting for me to learn about each of them through our shared learning of English.
I even had good experiences with the ELC before leaving Japan. When I asked ELC staff questions, they got back to me very quickly with carefully considered answers. They helped to settle my anxiety before I came, which helped me have a great experience."
Sebastian Stammkoetter (Germany)
"I really enjoyed my time at the ELC because I met many new people from different countries. I highly recommend the English Language Centre because of all the volunteers. Often they have different accents, but this made it so interesting for me! I really liked my classmates and my teachers were very kind and friendly. The teaching was excellent and I learned lots of new vocabulary. In addition to this, we also covered some of the most important grammar points, which was very helpful."
Learn more about all of our experts and their experiences at the UVic ELC!
---