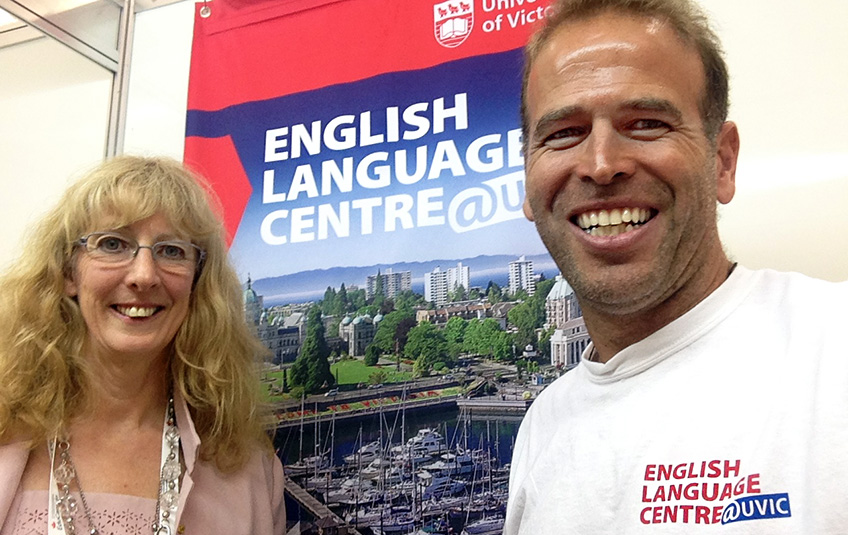 This month we have a very exciting announcement for our Brazilian friends!
On March 1, Roberto Coelho Atihé officially joined the ELC marketing team as our Liaison Officer in Brazil. Roberto was a UVic student, first in our English programs and then studying Business, from 2000-2002, and has stayed in close touch with us ever since! We are looking forward to working with him in his exciting new role.
Please take a moment to read Roberto's introduction below, and you can look forward to meeting him soon!
Olá pessoal,
Eu sou o Roberto Coelho Atihé, formado em Administração de Empresas pela Universidade Mackenzie e empresário na área de idiomas.
Sou um apaixonado pela cidade de Victoria, seus encantos naturais e sua gente acolhedora. O coração desta cidade é a University of Victoria (UVIC). Lá estudei não apenas Inglês e Business, mas aprendi valores ímpares convivendo com culturas das mais diversas do mundo. Foram quase dois anos de uma vivência única e mágica. Seu belíssimo cenário, um colírio para os olhos, é uma fonte de energia boa. Sou grato ao seu extraordinário corpo docente pela profissão que tenho hoje, english teacher.
É uma grande honra ser o representante oficial da University of Victoria no Brasil. Meu relacionamento com o Centro de Língua Inglesa (ELC) da UVIC começou em 2000 como aluno, e em 2001 como coordenador de recreação esportiva para seus estudantes internacionais enquanto estudava Inglês e Business. De lá para cá, sempre que conseguia, os recebia calorosamente no Brasil. Recentemente, fiz um curso em Victoria para professor de Inglês e me aproximei ainda mais deste paraíso na terra.
Garanto que seus alunos e clientes terão satisfação total com a experiência de estudar e viver no Canadá, escolhendo a UVic English Language Centre como sua casa mãe. De agora em diante estaremos juntos. Agregarei valor no relacionamento de cada um de vocês com a University of Victoria. Será uma imensa satisfação ajudá-los em todas as questões relacionadas à promoção dos programas, recrutamento de alunos, e acompanhamento dos mesmos durante toda esta jornada inigualável.
Faça do seu dever o seu lazer! É assim que enxergo a minha vida profissional. Representar aquilo que vivenciamos e amamos é um privilégio!
Um grande abraço. Até breve,
Roberto Coelho Atihé

Roberto is ready to answer your questions about ELC programs and registration issues, and do student presentations, too! He lives in Sao Paulo and can be reached at elc.brazil@uvic.ca
---