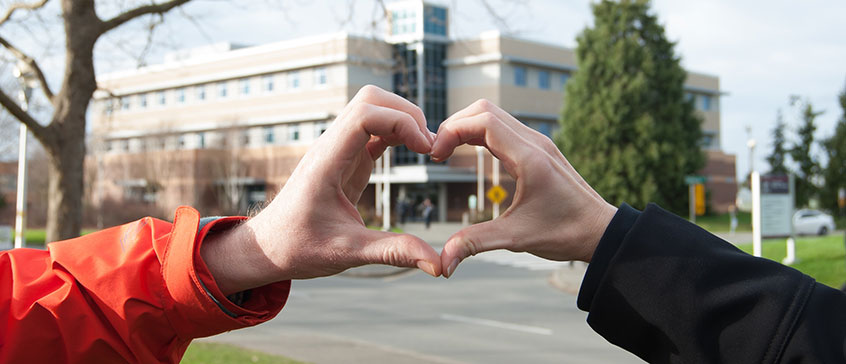 At the English Language Centre, we teach students from all over the world who represent a vast array of cultures, languages, and religions. In addition to English language instruction, we try to instill a sense of respect and understanding for diversity and encourage our students and staff to be inclusive of all people.
Staff of the English Language Centre, Division of Continuing Studies, University of Victoria are deeply saddened by the tragedy at the masjid in Quebec on Sunday, January 29. It is intolerable to see the Muslim community in Canada targeted by this hate crime and heart breaking to learn of the suffering the attack has caused. We are truly sorry for the loss of life and suffering that has been inflicted.
We strongly support the statement made by University of Victoria President, Dr. Jamie Cassels: "Our thoughts are with the families and friends affected by the heart-breaking tragedy at the Islamic Cultural Centre in Quebec City on Sunday night. Hatred and intolerance strike at the fundamental values we treasure as Canadians, and the murder of our fellow citizens, driven by these evils, affects every one of us. It also spurs us to redouble our commitment at this university to the promotion of tolerance, respect, and inclusion in everything we do".
At the English Language Centre, our thoughts and prayers are with the Muslim community, the injured, and the families of the victims. We stand with and support them – always.
Dr. Jacqueline Prowse
Director, English Language Centre
---