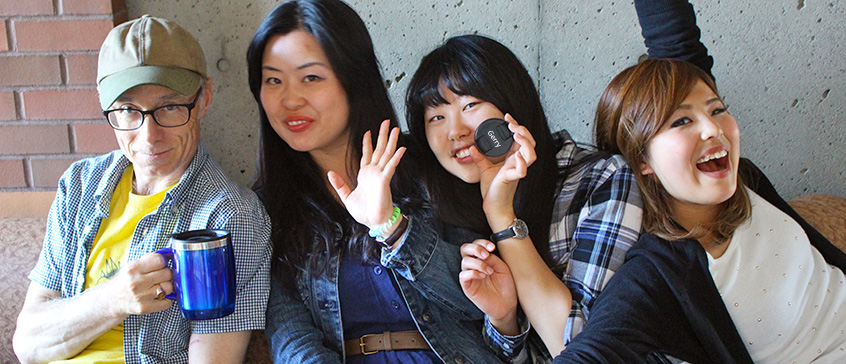 We all know that the ELC is more than a language school — it is a community of students, staff and instructors who make it a special place to learn and grow. Gerry Luton has been an essential part of this community for 30 years now, and we are thrilled to celebrate this milestone with him.
Gerry is a legendary ELC instructor, known by staff and students alike for his mischievous smile, bottomless appetite and most of all: his kind heart. He brings incredible energy and fun to his classes, inspiring his students to become better English speakers while encouraging them to become engaged global citizens as well. Gerry's classes have coordinated Charity Bake Sales which have raised over $45,000 for various global charities since 2002. UVic's "Ring" newspaper wrote a feature story about Gerry and the charity project initiative in 2015.
As Gerry recently remarked of his ELC journey:
This December marks 30 years I have been teaching in the ELC. There have been many changes over the years. When I started in September 1987, the combined number of students, teachers and staff totalled about 45 people. There were 3 levels; beginner, intermediate and advanced. I was a relatively new teacher so I was in a constant state of fear and confusion but luckily, I was able to bluff my way through it. Over the years, I have had the pleasure to work with various teachers and staff and innumerable students, including a few sets of siblings and, recently, the daughter of a man who was in my class about 28 years ago. Every job has its stresses and its joys — I consider myself very lucky to have a job that I still enjoy 30 years later.
Congratulations, Gerry, and thank you for all you have done over these past 30 years to support and inspire ELC students and staff.
---