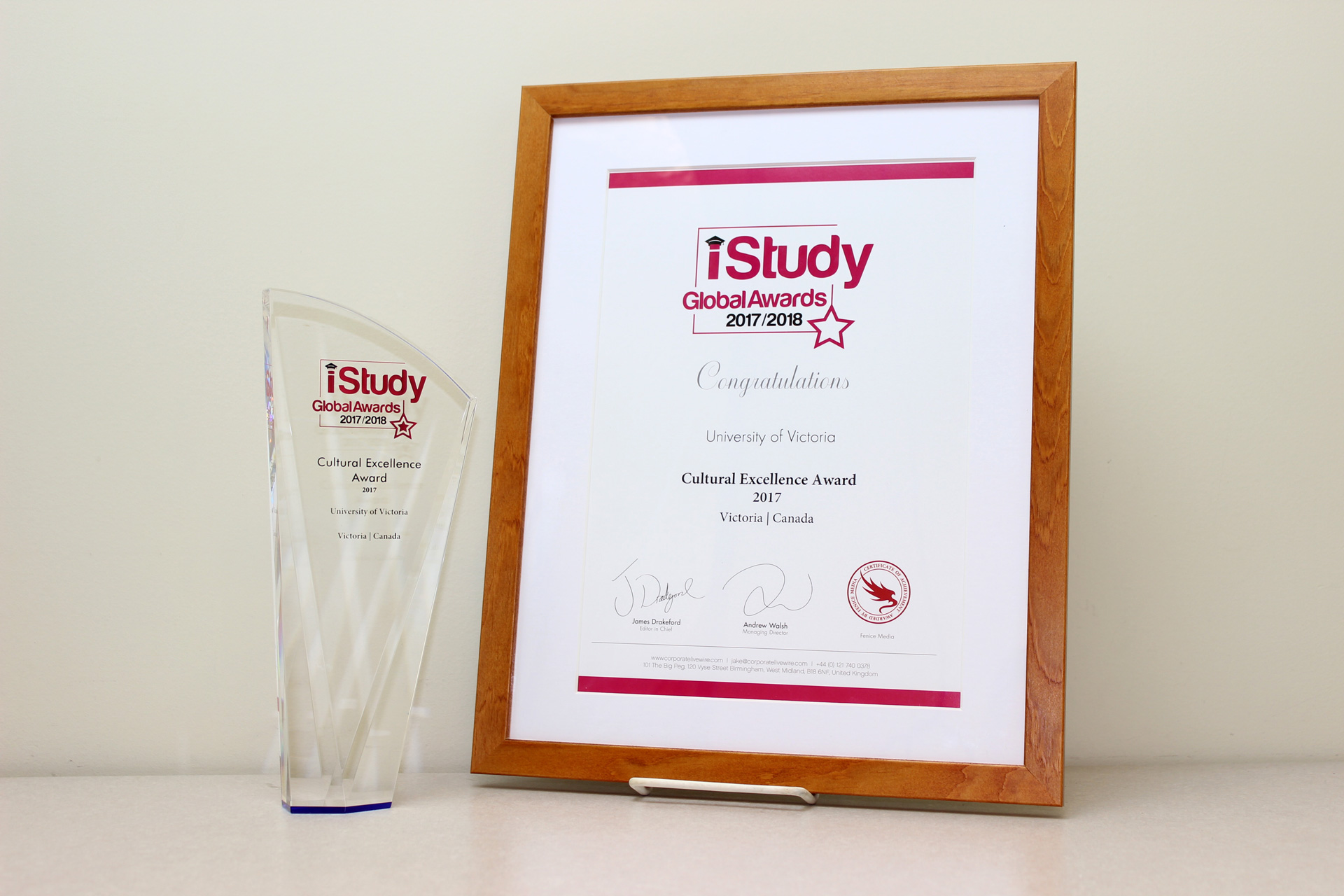 We are proud to announce that we were recently awarded with the 2017-18 Cultural Excellence Award by iStudy, an international travel publication that selects winners each year "based on their achievements and strengths in the education industry."
This is a tremendous honour for us, and special congratulations go to the ELC's dedicated socio-cultural staff who facilitate so many enriching cultural experiences for our students. Here's what iStudy had to say about this feature of ELC programs:
"What really impressed our judges was the Cultural Assistant team that are on hand throughout the programmes to ensure that students get the most out of their study experience. Combining study with fun, the friendly team of UVic students organize activities that range from trips to Vancouver to going to a hockey game. These fun opportunities give students the chance to embrace Canadian life whilst still improving their English."
To read the ELC's full award profile, visit the 2017-18 iStudy online magazine.