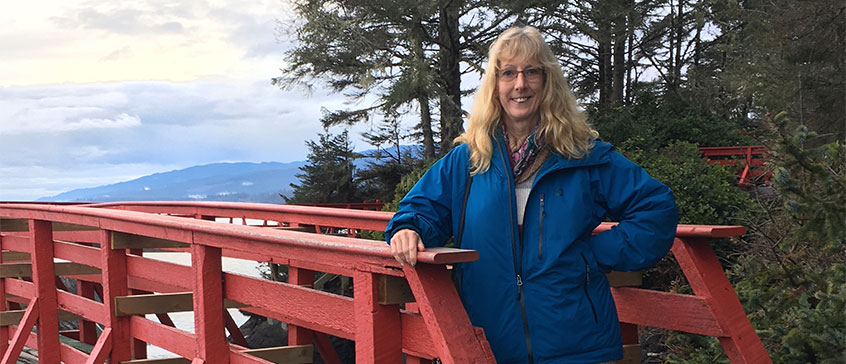 The English Language Centre at the University of Victoria is delighted to be named Language School of the Year for the second year in a row by iStudy!
In my 19 years as ELC Director, it has been my pleasure and honour to work closely with teachers and staff to develop a strong academic program with inspiring cultural activities in order to meet the needs of our international students. The ELC is more than a university based English school, it is a unique community that is committed to excellence. Each year we welcome an amazing variety of students – some coming from prestigious university partners, some sponsored by scholarship programs, others through corporate partners, and everything in between. Students come from all over the world and it is wonderful to learn about their cultures and help them to reach their academic and personal goals. It is truly a pleasure to meet so many enthusiastic and optimistic young people (and older ones too!) and to watch them deepen their intercultural understanding and form strong friendships as they work together in their studies.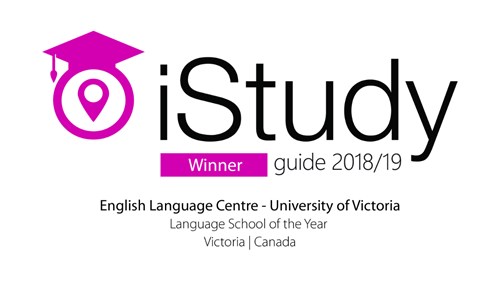 This is the second year in a row that the English Language Centre (ELC) has been chosen as Language School of the Year. As we approach our 50th anniversary in 2020, receiving this award offers a timely opportunity to reflect on where we've been and where we're going… for me, I look forward to continuing to work hard to make ELC the English school of choice for students throughout the world.
One exciting project on the horizon is the launch (in January 2020) of our themed-based Monthly English curriculum. In addition to such program-specific innovations, in the coming years we will expand our use of educational technology to facilitate language learning, and are committed to building on our incredible variety of socio-cultural activities so that students can continue to experience Canada and Victoria on a deeper level.
There are so many things that make the ELC both a special place to study and a special place to work… truly, we are an international community that has to be seen to be believed! If you haven't visited us already, please know that you are welcome. And if you've been to UVic before, we'd love to see you again… there's always something new to explore at the ELC!
Best wishes,
Dr. Jackie Prowse,
Director, English Language Centre, University of Victoria