UVic's English Language Centre (ELC) has been developing and delivering programs for English language learners for over 50 years. The ELC offers on-campus, hybrid and online programs throughout the year, focusing on general, professional and academic English. The ELC also offers pathway options for students who wish to pursue a UVic academic degree or Continuing Studies business program.
On-campus programs provide:
8-22 intensive class hours each week
Homestay or dormitory accommodation
Medical coverage, bus and gym pass
ELC Study Centre and tutorials
Social and cultural activity calendar
Online programs provide:
10-20 study hours each week
A combination of virtual classes with guided independent study
Virtual activity calendar to connect with others and practise English
Our approach to teaching English includes two special features:
an "integrated skills curriculum" which builds skills in all language areas
"team teaching": an approach in which two teachers work as partners, doubling the expertise and support you'll receive in the classroom.
In your daily ELC English classes, you can expect to:
Explore new ideas in group discussions
Gain confidence using English in a variety of situations
Receive 1:1 support from your teachers
Work with classmates on projects and activities
Have FUN!
Our levels 
The first day of on-campus ELC programs includes a placement test. Based on the results of your test, we'll place you in a class that's at the right level for you for the duration of your program.
| ELC level: 9 and 12-Week Programs | ELC level: Monthly Programs | IELTS | CEFR | TOEFL IBT |
| --- | --- | --- | --- | --- |
| 200 | Level 1 | 3-3.5 | A2   | 29-30 |
| 330 | Level 2 | 3.5-4 | A2+ | 39-52 |
| 410 | Level 3 | 4-4.5 | B1   | 52-64 |
| 490 | Level 4 | 5-5.5 | B2   | 64-79 |
| 570 | Level 5 | 5.5-6 | B2+ | 79 |
| UAP | Level 6 | 6-6.5 | C1   | 79-94 |
Please note that these levels are general equivalents to give students an idea of their placement. The ELC placement test will be the sole factor in placing students in classes.
Please note that students who move from one program to another will need to re-test.
Our teachers
ELC teachers are TESOL-trained university graduates with experience teaching in other countries as well as in Canada. The patience and creativity they bring to each English class will help you feel supported, inspired and ready to learn!
After the program
When you complete your program, you will receive a Certificate of Participation and a Record of Grade. Studying English at one of Canada's best universities is a major accomplishment and your ELC program will be a proud addition to your resume or CV.
---
Learning resources
Providing the resources to support your English studies at UVic is our job. We take your success seriously!
When studying on campus at UVic, you'll be surrounded by amazing places to study outside of class. Every ELC program begins with a campus tour that will introduce you to the facilities and learning resources you need to make the most of your time studying with us. Some of these resources are open to all UVic students and others are just for ELC students. Try them out!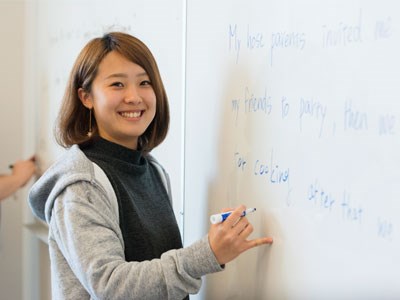 ELC Learning Centre
You can visit before or after class to practise conversation, join pronunciation workshops, attend writing appointments, get assistance with homework and learn about Canadian culture.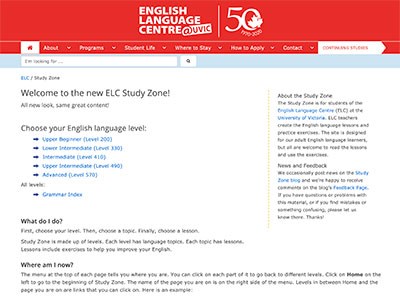 ELC Study Zone
The Study Zone is a website created by ELC teachers for ELC students, but it is used by students and teachers around the world. Explore the lessons and exercises grouped by level, and practise, practise, practise!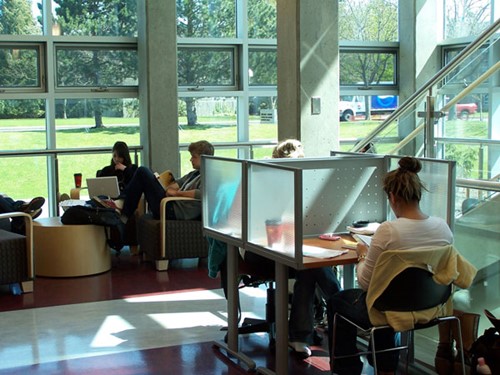 McPherson Library
The library is a quiet place to study on your own, or with friends at the library café. This is the academic centre of UVic where you'll be studying alongside Canadian students and can take out books, use the computers or do homework.