Let's get global ready.
At Continuing Studies at the University of Victoria (UVic), we believe in the transformational power of education to build connections, enhance innovation and prepare you to become a successful global citizen.
Here's what getting "global ready" looks like:
An interconnected world – Working well together across borders, boundaries and differences is essential to solving the complex issues of our time. Our programs focus on developing advanced communication skills and engaging with real-world issues through active, competency-based learning.
A unique experience – Every educational journey is different. Improve your language skills to live or work abroad and learn about different cultures to develop new collaboration skills. As you approach your goals from new angles, the new knowledge and skills you'll gain will further your future success.
Building relationships – We are proud to work collaboratively with many international partners to provide the resources you need to build professional networks and lifelong connections around the world.
Watch video: Get Global Ready
What we offer
If you're a student, professional or an organization, we can help you thrive and reach your personal or professional goals. Let's take a closer look at how you can get global ready:
Why choose Continuing Studies at UVic?
As a University of Victoria (UVic) student, you'll be studying at one of the best universities in Canada. UVic is consistently ranked as one of Canada's top-ranked comprehensive universities. Since UVic started in 1963, Continuing Studies has been an integral part of campus, providing adult and continuing education programming to domestic and international students. We partner with all UVic faculties to provide stimulating, high-quality education opportunities to local and international learners.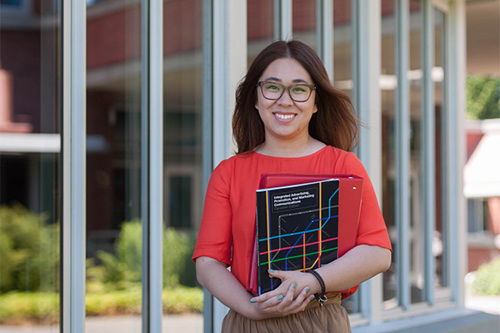 If you choose to study with Continuing Studies at UVic, you'll benefit from:

International experience - We have a long history of offering customized and scheduled programming to learners from around the world. As an international student at UVic, you can expect world-class education with a global perspective, preparing you for wherever your studies or career lead you in the future.

Welcoming environments - We aspire to create an intercultural community that promotes harmony and understanding between everyone. Our academic programs are complemented by social activities where you can meet new friends and share the unique aspects of your country or culture in a safe, respectful environment.

English-language development - Our award-winning team of English language specialists (in the ELC programs) are here to help you develop your English skills and prepare you for further studies or a career in an international market.

Talented experts - Learn from a team of experienced instructors and presenters who are real-world experts, delivering relevant and practical content in your field of study. To bring a truly global perspective to your studies, there will be many opportunities to network and make long-lasting connections.

Dedicated on-campus support
- We understand it can be scary and challenging to move to a new country. Our student services and specialized support staff are here to help you every step of the way—before, during and after your studies. Students have access to the Student Wellness Centre, Campus Security Services 24/7, Virtual Centre for Student Learning, Immigration advising, Career counselling and more. Learn more about
Student Services
.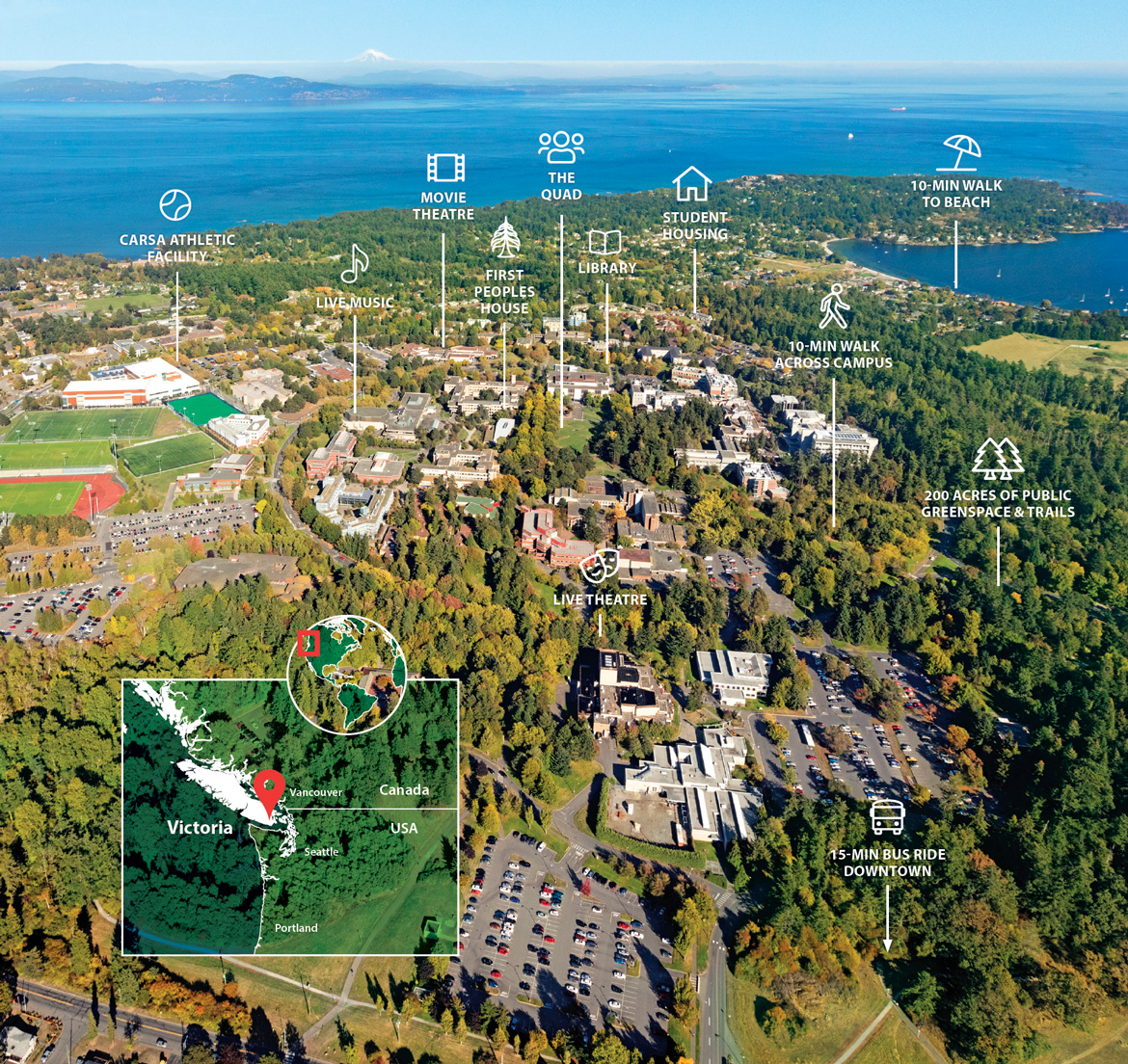 About UVic and Continuing Studies
World-class education in Canada's best small city
With extensive resources, specialized instructors and collaborative networks at UVic and beyond, getting global ready is what we do best. Learn more about UVic
UVic highlights
Student population of over 22,000
12 academic faculties and divisions
17% of UVic's student body is international, representing 110 countries
15 minutes to downtown Victoria; 15 minutes to the beach
Natural campus environment with gardens, hiking trails and wildlife
The English Language Centre (ELC)
If you're an international student where English is not your first language, we offer a variety of academic and professional programs through the English Language Centre (ELC). The ELC has been delivering high-quality intensive English language programs at UVic since 1970 and is one of the largest English schools in Canada. Learn more about The English Language Centre (ELC)
About Victoria, BC
Victoria is a vibrant city on Vancouver Island and Canada's spectacular West Coast. Famous for its natural environment, mild climate and welcoming community, Victoria's relaxed island lifestyle makes it the perfect place to live and learn for international students.
Victoria Facts & Highlights:
Population of Greater Victoria: 400,000+
Capital city of British Columbia
Approximately 30-minute flight to Vancouver or Seattle
Over 200 downtown restaurants and pubs
Excellent shopping in a beautiful, clean city
World-famous gardens and outdoor activities
Watch video: What's it like to live in Victoria, BC?
Stay connected
Have questions about where to start, our programs, or what it's like to live and study in Victoria? Reach out today to connect.
Address
Division of Continuing Studies
University of Victoria
PO Box 1700 STN CSC
Victoria, BC V8W 2Y2
Canada
Territory acknowledgement
We acknowledge and respect the lək̓ʷəŋən peoples on whose traditional territory the University of Victoria stands, and the Songhees, Esquimalt and W̱SÁNEĆ peoples whose historical relationships with the land continue to this day.