Program description
International Education works in collaboration with the Faculty of Education at the University of Victoria to provide educational opportunities for pre-service and in-service professionals. This program covers various fields of interest, ranging from early childhood education to the post-secondary level. International Education also works in cooperation with the English Language Centre to support the delivery of courses designed for international students who require additional language instruction.
We offer short-term professional development programs throughout the year that can be customized to fit your schedule as an international educator. We can offer programs to any size group, however for the best price and classroom experience we recommend a minimum of 10 participants. Classes are interactive and may include discussions, group work, guest lecturers and field trips.
See what makes Continuing Studies at UVic an ideal learning environment!
Upon completing our Teacher Training Programs, graduates will have:
Earned a micro-certificate at one of the top universities in not just in Canada, but the whole world
Learned from many experts in the field of education, including UVic's renowned Faculty of Education professors
Visited local schools, observe classes and meet school administrators and teachers
Lived in one of Canadian's most beautiful and friendly cities
Experienced Canadian culture through socio-cultural activities
Who is this program for?
Customized programs can be developed for:
Teaching English as a Foreign Language Instructors
Early Childhood Education Teachers
Elementary School Teachers
Middle School Teachers
High School Teachers
School Administrators (Principals, Directors, etc.)
Adult and Post-Secondary Instructors
Accreditation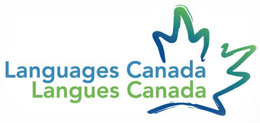 The English Language Centre is accredited by Languages Canada.
---
Program partners

---