Our agent strategy
Thank you for your interest in working with the Division of Continuing Studies (DCS) at the University of Victoria as an authorized agent. Agents are an important part of our strategy to reach and support prospective learners for our programs, in addition to being part of our brand reputation.
We are looking to expand our agent team in markets/regions where we require greater agent coverage in order to fulfill our strategic recruitment priorities. As such we prioritize partnering with agents who:
have an accessible, functional website that accurately reflects high-quality services
have been in business for more than two years
focus on recruiting learners over 18 years of age
focus on the same target programs as those of our recruitment team
are committed to consistent enrollment in target programs each year
recruit from a region that aligns with our international student recruitment goals
recruit from a region where we do not already have a strong agent network
If this sounds right for your agency, we are currently welcoming applications from new agents to recruit for the following program area(s):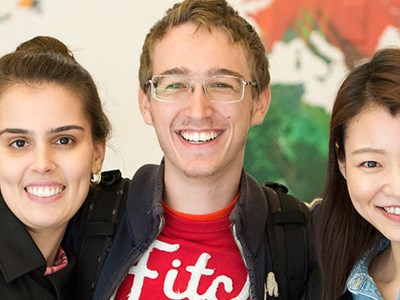 Various program lengths, fees and levels available, including:
Semester Intensive English Language (12 weeks or more)
Short-term English Language (less than 12 weeks)
University Preparation / Pathway Programs
Teacher Professional Development
Customized International Education
Becoming an authorized agent
The path to becoming an authorized agent is simple, but important.
Complete the form below as your agency's formal expression of interest. These details will help us assess our fit to work together.  
If, upon review of the prospective agent form, we see your agency as compatible with our recruitment strategy/goals, we will then ask you to complete our formal online agent application, which includes providing 3 professional references.
Our recruitment team will contact your references with a questionnaire about your working relationship. Once all references have responded, our team reviews the complete agent application and makes the decision to approve an agent contract or not. If your application is not approved, we will explain the reason(s) for the decision.