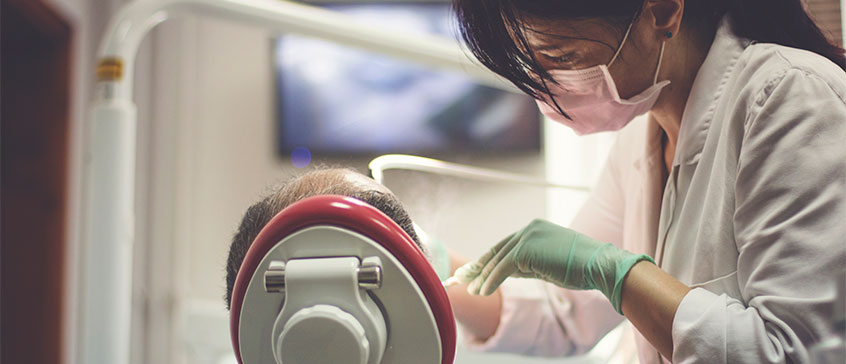 Course description
Missing in Action: Interdisciplinary Treatment of Missing
and Impacted Teeth
Monday, Nov. 13, 2023
Presented by Liat Tzur Gadassi, DMD, MSc, FRCD(C)
Congenitally missing teeth and impacted teeth pose an interesting challenge to the entire dental team. In this course, we will discuss some of the most commonly presenting missing and impacted teeth. We will examine the prevalence, etiology, associated anomalies and treatment modalities available in the management of impacted and missing teeth. The importance of collaborative work between the different disciplines in the planning and execution of a comprehensive treatment plan will be highlighted.
Early detection by the dentist is key, as in some cases severe consequences and unfortunate sequelae can be prevented. The contribution of the many specialties involved – Orthodontics, Periodontics, Prosthodontics, Oral Maxillofacial surgery and Restorative Dentistry will be reviewed. The importance of the collaboration and strong bonds between the dental teams will be emphasized as each will bring their knowledge, experience, input and support in various aspects of care. This will provide the patient with the most encompassing, comprehensive treatment plan addressing all aspects of esthetics and function both temporarily and long term.
Learning objectives
Ectopic permanent maxillary canines
list the conditions and anomalies associated with impacted maxillary canines
describe and compare methods of locating impacted maxillary canines
list the appropriate early treatment techniques for ectopic canines with success rates
describe open and closed surgical techniques and their advantages/disadvantages
Impacted central incisors:
recognize etiological factors
discuss early detection, associated anomalies
discuss treatment options and sequence of care
describe long term periodontal and restorative considerations
Missing mandibular second premolars:
identify the longevity of retainer primary molars with no permanent successors
list the reasons that retained primary molars without permanent successors fail
list the treatment possibilities for children with missing second premolars
identify 4 important criteria when dealing with children with missing second premolars
Missing maxillary lateral incisors:
discuss prevalence, associated anomalies
list considerations in space opening for implant replacement vs canine substitution
describe periodontal and restorative considerations
review retention- esthetic considerations and management
discuss growth considerations in planning the timing of implant placement
Registration details
Online registration temporarily unavailable
Sorry, this course is not available for registration at this time.
This course is in progress. Please contact us for more details.
Online registration is closed for this course. You may still be able to register by phone. Call 250-472-4747 to find out.
This course is on your wish list. You will be notified when this course becomes available.