Program description
This modified "ELPI" program offers an intensive combination of general English classes and academic electives during nine weeks in the summer. It is the perfect option if you are looking for a full-summer program or if you want to keep building your skills in the ELPI curriculum between the April and September sessions.
In this program, you'll attend afternoon classes on most days, with your mornings free to study on your own. You will have access to the ELC Learning Centre and favourite activities like Friday coffee social and sports, in addition to weekend optional activities.
QUICK FACTS
July start date
22 class hours per week (207 total program hours)
Five General English class levels
"International Culture and Conversation" workshops
Access to the ELC Learning Centre (Tuesday–Thursday)
Optional weekend activities
FAVOURITE FEATURES
Condensed ELPI format to start or continue ELPI in the summer
Friday "Academic Writing" classes
Accommodation and meals
Accreditation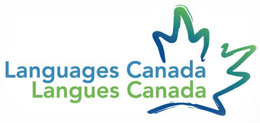 The English Language Centre is accredited by Languages Canada.