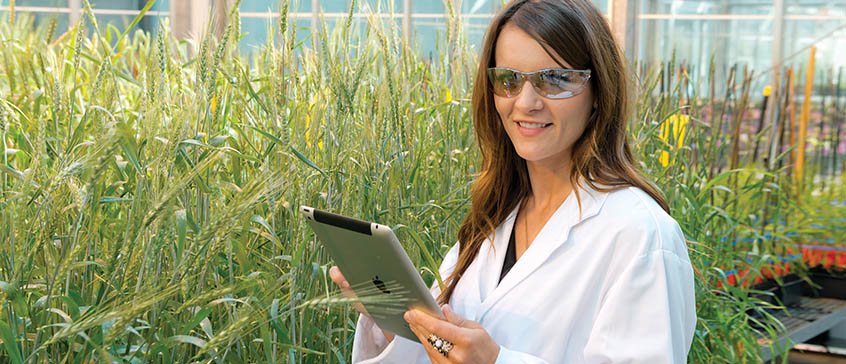 I enrolled in the Environmental and Occupational Health certificate program when I first started a position in health and safety in the agriculture industry. Having no previous experience in the field of health and safety, my manager strongly encouraged me to enroll in a certificate program to complement my work experience and assist in the learning process. My role as an audit and compliance specialist involves conducting internal audits of the various sectors of the organization across the country. I had to quickly become familiar with safety requirements in a number of work environments including labs, greenhouses, farms, seed plants and chemical plants.
My job requires frequent travel and the flexibility of UVic's online program, plus advanced online tools and databases, made it possible to study from anywhere. Having previously completed an undergraduate and graduate degree in a traditional/on-campus program, I was highly impressed with the quality of education, instructors and students associated with the online program.
The courses were comprehensive, stimulating and pertinent to my career in health, safety and environment. The instructors are experts in their field and very personable and supportive. I appreciated their level of engagement and willingness to go above and beyond classroom requirements to assist in knowledge and career development.
The program attracts a diverse group of passionate and intelligent individuals from across the country. I was constantly impressed with the high-level discussions that took place and the contributions of each student. I was also grateful for the camaraderie that exists between students in the program. The majority of those enrolled are balancing work and family responsibilities and they are extremely supportive of one another.
The EOH program effectively creates a collaborative environment composed of students and instructors in various industries who are engaged, passionate and knowledgeable in the field of health and safety. The continual exposure to different perspectives in my courses while concurrently gaining work experience really helped to broaden my knowledge in a short period of time. The EOH program proved to be a great resource for continuing my education and greatly accelerated my development as a health and safety professional.