Program description
This program offers our most intensive class schedule and most flexible entry dates. You will love its unique balance of classes and activities.
As a Monthly English student, you will attend English classes from Monday to Thursday, and on Friday you'll enjoy a variety of opportunities to connect with Canadians and explore Victoria.
​QUICK FACTS
20 class hours per week (80 total program hours)
Three to six General English class levels
"English through Themes" curriculum (Canada, Global Issues, Society and Culture)
ELC Learning Centre access after classes
Free and optional activities
Materials included
FAVOURITE FEATURES
Intensive class schedule offers 5 study hours/day
"International Culture and Conversation" workshops
Homestay accommodation and meals 
Accreditation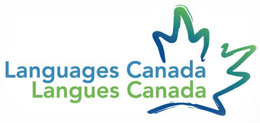 The English Language Centre is accredited by Languages Canada.