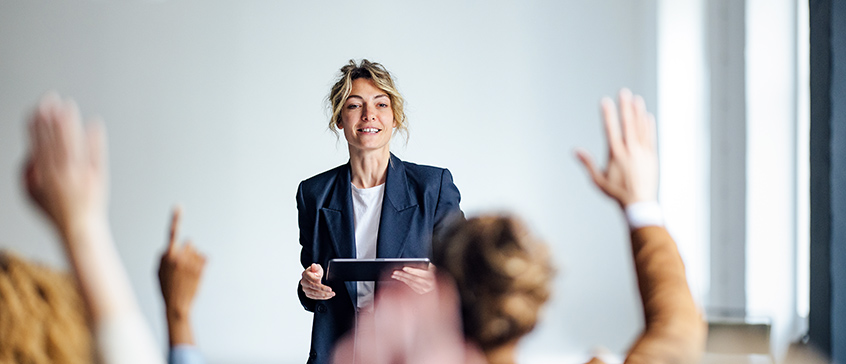 Communication and Public Relations
A career in communication or public relations can be incredibly varied and rewarding. In communication, content is delivered in written and spoken form to enhance an organization's productivity and outreach. Public relations is about influencing the way people think by building professional relationships with partners, customers, employees and stakeholders. Strong negotiation tactics, writing skills, leadership techniques and communication strategies can help you to shape public perception, as well as the performance of your organization. In these courses, you will be exposed to different types of communication management, while you improve your organizational skills and gain confidence in how to implement effective approaches for business development.
Public Relations program
Recognized by the Canadian Public Relations Society, the Diploma in Public Relations will teach you about the history, evolution and theory of the public relations profession. You will learn about different areas of the industry, including digital communication, issues management, crisis communication, and strategic methods to manage public relations and communication planning programs. Offered exclusively online, you can take the program part-time while you work, or choose the fast-track option to progress through the program quicker.
Business Communication program
The Micro-certificate in Business Communication will strengthen and sharpen your verbal and written communication skills. You will develop intercultural competencies to communicate effectively across diverse cultures, helping you to become a confident communicator in any industry.
Communication and Public Relations courses
Some courses under this topic may be taken individually and can be applied to the certificate or diploma in Business Administration or the Micro-certificate in Business Communication. Other courses require acceptance into the Diploma in Public Relations. Please refer to individual course pages for details.