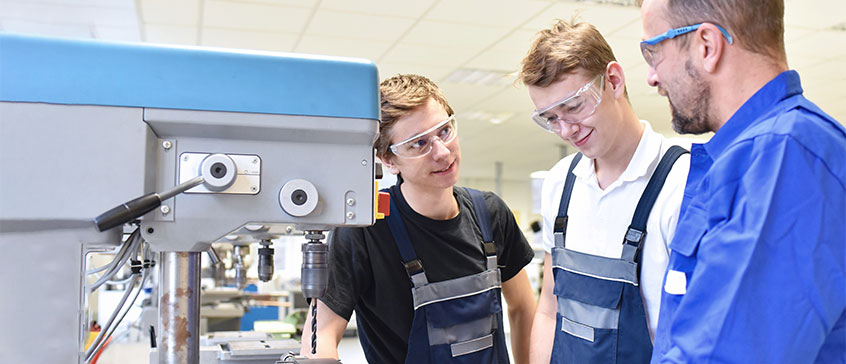 Course description
Available for 1.0 elective credit in the CACE program.
Only offered online.
This course provides students the opportunity to investigate the critical components of the learning transfer process, and to get at the heart of improving performance and contributing to organizational results through changing behaviour. Learning transfer will be analyzed at the organizational, manager, trainer, and trainee levels. An understanding of how organizational contextual factors may impede or support transfer, and influence behaviour will be developed. Students will also examine how transfer considerations influences the adult instructional design cycle (i.e. ADDIE) from needs assessment to evaluation. Additionally, the importance of building business partnerships to gain clarity on expectations and promote actions to boost transfer will be explored. Students will leave with strategies and tools that will help improve training's impact on organizational performance.
Learning objectives
This course provides learners the opportunity to:
Define and explain the importance of learning transfer
Identify and explain the factors that can impact training transfer
Apply transfer theory and best practices to address real-life situations
Explain how transfer considerations impact the adult instructional design cycle (i.e. ADDIE)
Outline the importance to building and maintaining business partnership for improving job performance and achieving of organizational results
Outline key actions that promote transfer of learning before, during and after learning interventions
Create a realistic and effective transfer strategy for a work situation that synthesizes approaches and methods studied through-out the course.
Registration details
Select your offering:
Loading section fee(s)...
You're already on the waiting list for this item.
Sorry, this section is full.
Online registration temporarily unavailable
Sorry, this course is not available for registration at this time.
This course is in progress. Please contact us for more details.
Online registration is closed for this course. You may still be able to register by phone. Call 250-472-4747 to find out.
This course is on your wish list. You will be notified when this course becomes available.
Continuing Studies statement on use of educational technology
This course may require the use of education technology such as internet-based applications, cloud services, or social media. In order to complete this course you will be required to either consent to the disclosure of your personal information outside of Canada to enable use of these technologies, or work with the Division of Continuing Studies and the instructor to use other privacy protective options (such as using an alias or nickname).