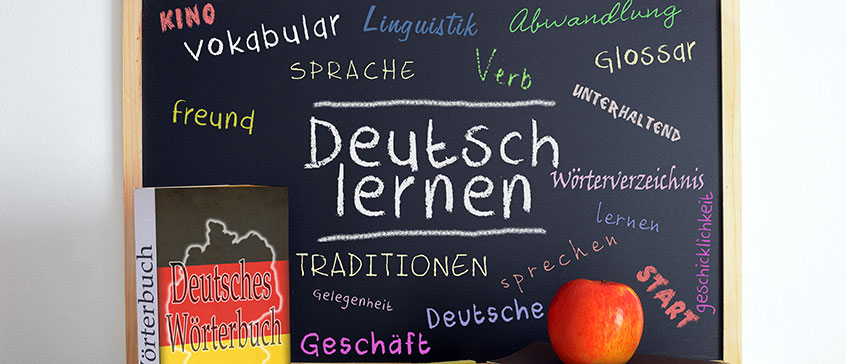 Course description
Students do not need any previous knowledge of German to take this course, just a love of the language. This introductory course will help you develop your basic German language skills and build up confidence when communicating in the language. You will also gain a solid foundation of German grammar.
Learning objectives
By the end of this course, students who work diligently will be able to:
recite the letters of the German alphabet
know numbers and be able to give their telephone number, postal code, and address
use the appropriate greeting
recognize and give examples of when to use "you" formal or informal as well as plural and singular
introduce themselves (given names and family name, age, profession) as well as talk about friends and family
use present tense: form sentences using proper sentence structure
conjugate regular and irregular verbs
use core prepositions and separable verbs
ask questions with or without a question word and formulate an answer
Dates
World Language courses are offered three times per year:
September (registration opens in June)
January (registration opens in November)
April (registration opens in November)
Registration details
Select your offering:
Loading section fee(s)...
You're already on the waiting list for this item.
Sorry, this section is full.
Online registration temporarily unavailable
Sorry, this course is not available for registration at this time.
This course is in progress. Please contact us for more details.
Online registration is closed for this course. You may still be able to register by phone. Call 250-472-4747 to find out.
This course is on your wish list. You will be notified when this course becomes available.
Continuing Studies statement on use of educational technology
This course may use education technology such as internet-based applications, cloud services, or social media. In order to complete this course you will be required to either consent to the disclosure of your personal information outside of Canada to enable use of these technologies, or work with the Division of Continuing Studies to explore other privacy protective options (such as using an alias or nickname).