Increasingly, older adults (65+) are using smart home technology such as Google Home and Amazon Alexa devices for emergency contact, medication reminders, digital companions, home control, and more. At the same time, users are often unaware about the types of data collected by smart home devices, and how such valuable information can be made accessible to marketers, insurance companies, and others. This talk starts by explaining some of the privacy and security concerns with smart home devices and ends with exploring policy and design solutions that may better protect older adults' personal information.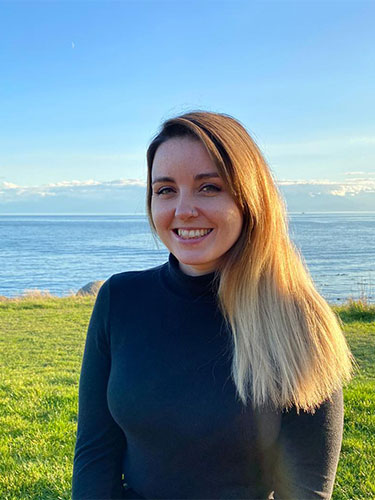 Jessica Percy Campbell (MA Sociology) is a PhD candidate in the Political Science department at the University of Victoria. Her dissertation work explores the privacy and surveillance implications of using commercial smart home technology for aging in place. She has recently taught UVic courses such as "The Politics of Surveillance" and "Communication and Politics". She is also actively involved with AGE-WELL, a Canadian research network focused on the intersection of technology and aging.
Deans' Lecture Series
Research is continually reshaping the way we live and think. In these online talks you'll hear from distinguished members of the faculties at the University of Victoria and learn about their research interests.