How Data Scientists and Legal Scholars Are Collaborating to Help Canadians Solve Their Everyday Legal Problems
Canada has an "access to justice" problem. Almost half of us will experience a family or civil justice problem in the next three years, but research shows 45% of people will not resolve their problem. There is remarkable lack of data about how Canadians solve their legal problems. In order to improve access to justice, we need to know more: we need to know where and how to help.
---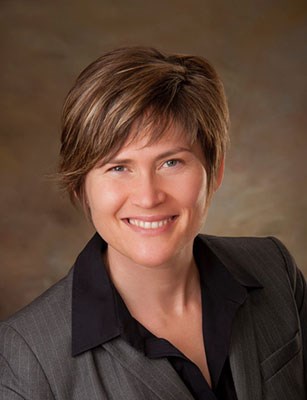 Kate Gower works as a lawyer for Aboriginal clients, and is a champion for improving access to justice. She is currently pursuing graduate studies at UVic to illuminate new possibilities for improving justice in BC. Prior to joining UVic, she focussed her energy on improving processes in court - bringing some of British Columbia's first electronic trials into the courts on behalf of Aboriginal clients. Now she has pivoted to working on a new collaborative research project in BC. The project - the Better Justice Lab - is combining data science and legal experience to identify what help people are asking for with their legal problems, so that we can make evidence-driven decisions on where to focus efforts to help.
Kate is a UVic Alumni, holding both a Bachelor of Science Honours and a Juris Doctor from UVic and proudly rowed for the UVic women's rowing team. She also holds a Masters of Arts in Journalism from Western University.
Deans' Lecture Series
Research is continually reshaping the way we live and think. In these online talks you'll hear from distinguished members of the faculties at the University of Victoria and learn about their research interests.