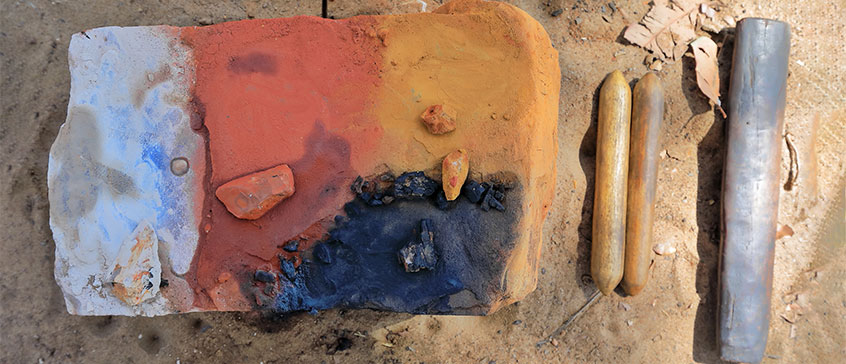 Stories in Stone: Rock Art Around the World
COURSE
Course description
For thousands of years, paint and stone have been used all over the world to make art. From painting on rock surfaces, to meticulous grinding of pigments and stone, rock art in the form of pictographs and petroglyphs is one of the most intriguing cultural expressions. Techniques, designs and meaning vary between cultures and between sites. This introductory class will examine rock art as a worldwide phenomenon, and then focus on the rock art of First Nations on the Central Coast of BC. There will be a hands-on component where we will try some of the techniques discussed, so be sure to wear old clothes. We will get messy! In addition to learning about some of the famous European rock art sites (such as Lascaux Cave in France), this session will highlight that pictographs and petroglyphs are made worldwide in diverse cultural contexts.
Registration details
Select your offering:
Loading section fee(s)...
You're already on the waiting list for this item.
Sorry, this section is full.
Online registration temporarily unavailable
Sorry, this course is not available for registration at this time.
This course is in progress. Please contact us for more details.
Online registration is closed for this course. You may still be able to register by phone. Call 250-472-4747 to find out.
This course is on your wish list. You will be notified when this course becomes available.