Program description
This fully funded, short micro-certificate program will give people who are looking to upskill or reskill a competitive edge in the labour market by becoming become proficient in the fundamentals of business intelligence and data analytics. This micro-credential will provide the framework for you to understand, use and evaluate a variety of techniques and skills in analyzing data sets and making appropriate interpretations of the data.
Those who meet the program criteria will be able to enjoy this online fundamental program for free.
Learning objectives
explain the fundamentals of business intelligence and data analytics
describe the abilities and limitations of Excel in data analytics
evaluate different techniques and tools that can be used in business intelligence and data analytic activities
describe the differences and applications of descriptive and inferential statistics
appropriately apply fundamental statistical logic to data interpretation
apply fundamental data analytic heuristics
effectively make insights from data
Program partners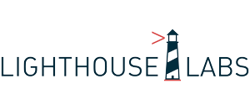 In partnership with Lighthouse Labs and funded by the Government of Canada's Sectoral Workforce Solutions Program (SWSP).