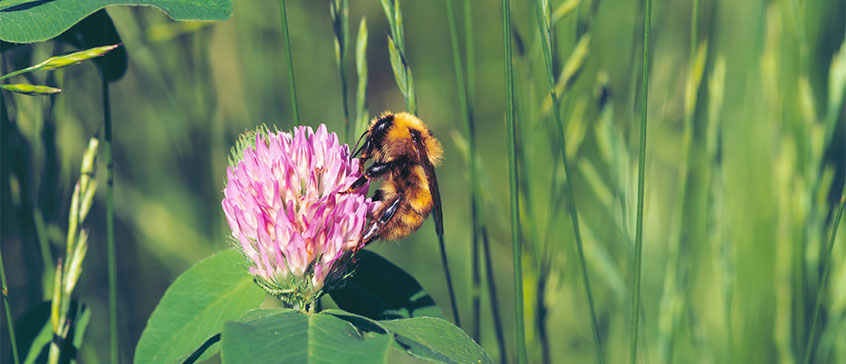 Introduction to Biology and Natural History
COURSE
Course description
This online self-study course is for people looking to gain foundational, scientifically sound, knowledge in biology and natural history. It is organized into eleven study units outlining the general principles by which plants and animals interact with each other and their surroundings. Our course will guide you, self-paced, through each unit so that you can attain a Certificate of Completion on successfully passing the course. If you're planning to apply to the Ecological Restoration or the Restoration of Natural Systems programs, this course will fulfill our requirements of a biology course equivalent.
Note: this course does not count as an elective in the Restoration of Natural Systems Diploma/Certificate Programs or the Ecological Restoration Professional Specialization Certificate Program, but can be used as a prerequisite to program entry.
Learning objectives
Successful completion of this course will enable you to:
Analyze the inter-relationships of organisms within an ecosystem
Apply the kingdom system of classification to study the diversity of organisms
Relate the complexity of plant and animal biology to their adaptations to environments
Recognize distinct features of bacteria, protists, plants, and fungi
Describe the characteristic features of invertebrate and vertebrate animals
Use terminology specific to biology and ecology
Who should take this course
Anyone applying to the ER PSC or RNS programs who needs to upgrade their biology
Anyone who wants to brush up on their biology foundations and terminology
Volunteers for nature programs and associations
Beginning naturalists
Nature artists
Ecotourism operators and adventure tour guides
Summer camp naturalists and educators
Anyone interested in natural history and natural resource management or ecology
Rolling registration
Because it is self-paced, you can join this course at any time, including after the official start date. 
Registration details
Select your offering:
Loading section fee(s)...
You're already on the waiting list for this item.
Sorry, this section is full.
Online registration temporarily unavailable
Sorry, this course is not available for registration at this time.
This course is in progress. Please contact us for more details.
Online registration is closed for this course. You may still be able to register by phone. Call 250-472-4747 to find out.
This course is on your wish list. You will be notified when this course becomes available.