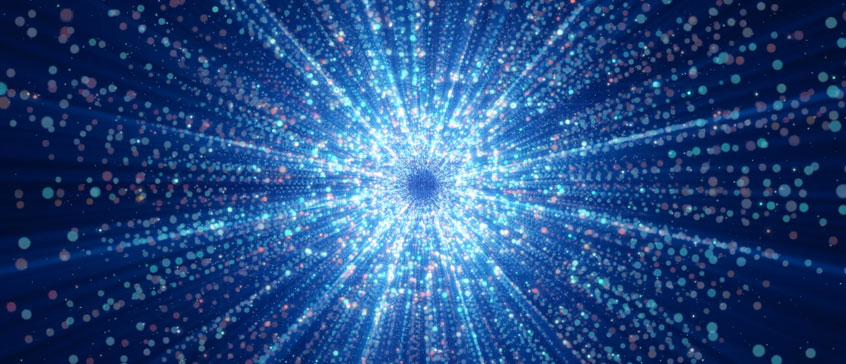 Down the Rabbit Hole – Quantum Physics for Nonphysicists
COURSE
Course description
What does this "quantum" word even mean? Does it sound too hard for someone like you? Do you really need to be super smart to understand it? In this course you will see that it's not about being smart, but rather about being exposed to the right tools.
The goal of this course is to help people without a science background to engage with the concepts of quantum physics. Once you enter this magical world you will be astounded by the possibilities. These concepts provide a liberating, multi-dimensional lens to perceive the world around you differently. Starting with the paradigm shift from classical to quantum physics, we will explore the key concepts of quantum physics, such as the elementary particles, fundamental forces, the dual nature of matter, non-locality, superposition, quantum tunneling, and the mystery of dark matter.
Sounds complicated? Remember this course is designed for lay people and will have you discussing ideas with classmates before you know it. You might be surprised at how much fun it will be. Conversations will take us from discussions about the smallest particles of the universe to the galaxies and on to the nature of reality. This course is not limited to the classroom, come join us for some field trips at UVic to explore hands-on aspects of quantum physics.
Registration details
Select your offering:
Loading section fee(s)...
You're already on the waiting list for this item.
Sorry, this section is full.
Online registration temporarily unavailable
Sorry, this course is not available for registration at this time.
This course is in progress. Please contact us for more details.
Online registration is closed for this course. You may still be able to register by phone. Call 250-472-4747 to find out.
This course is on your wish list. You will be notified when this course becomes available.
Continuing Studies statement on use of educational technology
This course will require the use of Zoom and may use other education technology such as internet-based applications, cloud services, or social media. In order to complete this course you will be required to either consent to the disclosure of your personal information outside of Canada to enable use of these technologies, or work with the Division of Continuing Studies to explore other privacy protective options (such as using an alias or nickname).