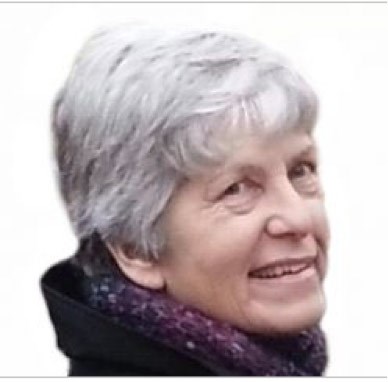 Avril Taylor passed away on January 5, 2019, surrounded by her family. She was Co-Director of the English Language Centre (ELC) from 1998 to 2011, and had a profound, enduring impact on the Division of Continuing Studies' programs and partnerships. Educated in the United Kingdom, Avril was a highly respected teacher and educator. She was instrumental in the development of the Monthly English program for the ELC, a cornerstone program for Continuing Studies that attracts many young people from all over the world.  
Under Avril's leadership, many international partnerships were established for the ELC short-term programs; strong partnerships that continue today. Avril was a gifted relationship-builder who enjoyed hosting international guests when they visited Victoria; taking them to lunch, sightseeing around the island, and hosting them for dinner at her home Partners in Japan still ask about her and speak of her kindness.
Avril is someone who radiated love and grace. Our condolences to her family - she was beloved wife of Martin (UVic's first Vice-President Research), mother to Stuart (Kira), Sarah (Paul) and Susannah (Adam) and the loving and doting nana of Iona, Oriana, Abigail, Maia and Julianne. We are grateful for the time she spent with us; she will be missed.