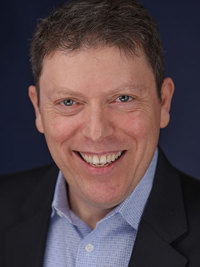 Ariel J. Raigrodski, DMD, MS, FACP
Ariel J. Raigrodski is a Diplomate of the American Board of Prosthodontics who maintains a full-time private practice limited to Aesthetic, Restorative, and Implants Dentistry in Lynnwood, WA. He is also an Affiliate Professor at the Department of Restorative Dentistry at the University of Washington. He is Assistant Editor of The Journal of Prosthetic Dentistry and a member of the editorial review boards of the Journal of Esthetic and Restorative Dentistry and the International Journal of Periodontics and Restorative Dentistry. A former Full Professor and Director of the Graduate Prosthodontics Program at the University of Washington in Seattle, he is Past President of the American Academy of Fixed Prosthodontics.
Dr. Raigrodski is a graduate of the Hebrew University in Jerusalem Israel. He received his certificate in Prosthodontics at Louisiana State University School of Dentistry, where he also completed a fellowship in implants and esthetics, and an MS degree. He is a Fellow of the American College of Prosthodontists, a Fellow of the International College of Dentists, and a member of many professional organizations.
An author of over 100 scientific articles, abstracts and book chapters, Dr. Raigrodski's research is mainly clinical and focuses on all-ceramics, implants, and CAD/CAM technology. He is the Author of the book "Soft Tissue Management: The Restorative Perspective-Putting Concepts into Practice" published in 2015 by Quintessence Publishing, and lectures extensively both nationally and internationally.
---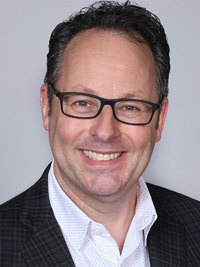 Mark Donaldson, BSP, RPH, PHARMD, FASHP, FACHE
Mark Donaldson is currently Associate Principal of Clinical Pharmacy for Vizient's Advisory Solutions, and lives in Whitefish, Montana. Dr. Donaldson is a Clinical Professor at the University of Montana, Clinical Associate Professor at the Oregon Health & Sciences University, and affiliate faculty in Dentistry at UBC.
He received his baccalaureate degree from the University of British Columbia and his Doctorate in Clinical Pharmacy from the University of Washington. He has practiced as a clinical pharmacy specialist, clinical coordinator and director of pharmacy services at many healthcare organizations in both Canada and the United States. He has lectured internationally to both dental and medical practitioners focusing on dental pharmacology and therapeutics and is a leader in the field. Dr. Donaldson has published numerous peer-reviewed works and textbook chapters.
He serves on the Editorial Board for the Journal of the American Dental Association and is the 2016 recipient of the Academy of General Dentistry's Dr. Thaddeus Weclew Award. In 2019 he was conferred by the Canadian Dental Association (CDA) with the, "Special Friend of Canadian Dentistry Award." This award is given to an individual outside of the dental profession in appreciation for exemplary support or service to the profession as a whole.
---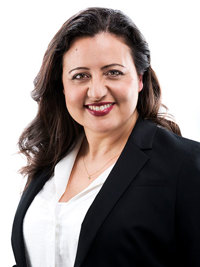 Liat Tzur Gadassi, DMD, MSc, FRCD(C)
Liat Tzur Gadassi is a Clinical Associate Professor at the University of British Columbia. She completed her Dental degree Cum Laude at the Hebrew University in Jerusalem, Israel, where she later pursued her Orthodontic specialty education. Dr. Tzur Gadassi is a certified Canadian and Israeli specialist in orthodontics and dentofacial orthopaedics, currently practicing in the lower mainland. She is an active member in the Canadian, American and Israeli Associations of Orthodontics as well as the Pacific Coast Society of Orthodontists.
Dr. Tzur Gadassi has received numerous awards, including the UBC teaching award. Her teaching focuses on the clinical and interdisciplinary aspects of orthodontic care as well as Mixed Dentition and Early Treatment.
---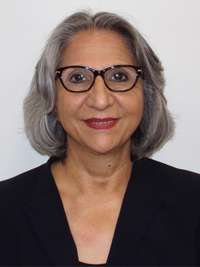 Dolphine Oda, BDS, MSc
Dolphine Oda, BDS, MSc is  recently retired Professor of Oral Pathology in the Department of Oral and Maxillofacial Surgery at the School of Dentistry, University of Washington, and the director of the UW's Oral Pathology Biopsy Service. Dr. Oda is on the medical staff at the University of Washington Medical Center and Harborview Medical Center. Dr. Oda received her dental degree from University of Baghdad in 1975 and her training in surgical and oral pathology from University of Manitoba and Indian University in 1981 and 1984. In 2013, she was awarded a lifetime achievement award by the Oral Cancer Foundation for over 30 years of service to oral cancer patients. In 2009, she was awarded the Distinguished Teaching Award, the UW's highest honor for outstanding teaching, and has been awarded an additional 30 teaching awards within the School of Dentistry.
Dr. Oda's research interests include molecular changes in oral carcinogenesis and HPV and oral cancer. She has 83 papers published in refereed journals and she published a popular monthly column called Case of the Month. Dr. Oda is a Diplomate of the American Board of Oral and Maxillofacial Pathology and holds a Washington State dental license. She is also a member of the American Academy of Oral and Maxillofacial Pathology, the International Association of Oral Pathologists, and USCAP.