Sara C. Gordon, DDS, MS, FRCD, FDS-RCS, DABOMP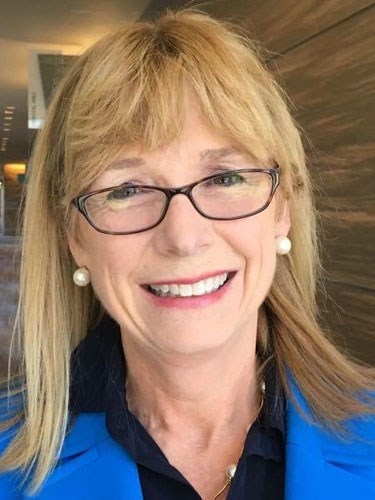 Sara C. Gordon, DDS, MS, FRCD (Canada), FDS-RCS (Edinburgh), DABOMP, is professor and associate dean for academic affairs at the University of Washington (UW) School of Dentistry. She has taught dentistry since 1986, focusing on oral pathology, oral medicine and diagnosis/treatment planning. In addition to her administrative role, Dr. Gordon currently directs the course series Advanced Topics in General Dentistry 1-4 for 4th year dental students. Her educational mission is to widen the scope of dentists to become physicians of the orofacial complex, and along with other health care providers, to take greater leadership in advocating for the health of the planet. Before joining UW in 2014, Dr. Gordon was a faculty member at Dalhousie University, the University of Detroit Mercy, and the University of Illinois Chicago.
Dr. Gordon is a Canadian who completed her DDS at Dalhousie University, Halifax. She established and operated a large general dental practice in Halifax for eight years, teaching part-time. After completing an oral pathology residency and MS in pathology at the University of Western Ontario, London, she moved her family to the USA to become a full-time academic. 
She has taught nearly 200 CE courses around the world and authored about 100 scientific articles, chapters and abstracts. Dr. Gordon gave her first talks on providing safe dentistry for patients living with HIV when she was still a dental student in 1983, before the virus had a name, and since then has spoken on the topic to thousands of clinicians. In Detroit and Chicago, she joined in cancer outreach projects aimed at reducing the higher oral cancer burden in local African American populations. Newspapers in Canada and London, England reported on her report of "dowry dentures", the practice of extracting all a young woman's healthy teeth before marriage in some isolated Canadian communities. Most recently, she has researched sexual harassment of dental students by their patients and led an expert opinion exchange to assess appropriateness and feasibility of recommendations for future oral physician predoctoral dental education in the USA.
Dr. Gordon has received dozens of awards and honors. She is a diplomate of the American Board of Oral and Maxillofacial Pathology, a fellow of the Royal College of Dentists of Canada in both oral pathology and in oral medicine, and a fellow of the Royal College of Surgeons of Edinburgh. She is also a fellow in executive leadership in academic medicine of Drexel University, a fellow of the American College of Dentists, and was inducted into the Omicron Kappa Upsilon (OKU) National Dental Honor Society. 
She is former president of the Canadian Academy of Oral and Maxillofacial Pathology and Oral Medicine, and past chair of several sections of the American Dental Education Association (Academic Affairs, Academic Deans, Addiction Education, and Oral Pathology). Dr. Gordon is a site visitor with the US Commission on Dental Accreditation, leads an exam writing section for the new US Dental Licensure OSCE (DLOSCE), and serves as an examiner in oral pathology and oral medicine for the Royal College of Dentists of Canada.
---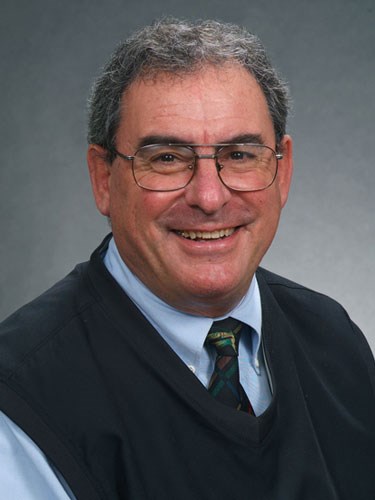 Terence E. Donovan, DDS is professor and section head of biomaterials in the Department of Operative Dentistry at the University of North Carolina, School of Dentistry at Chapel Hill. He was professor and director of the Advanced Education in Prosthodontics program at the University of Southern California (USC) from 1988 to 2006. He has been associate dean for general practice and executive associate dean for academic affairs at USC, as well as the chairman of the Department of Restorative Dentistry from 1984 to 1991, and 1994 to 2001. Dr. Donovan is past chairman of the American Dental Association's Council on Dental Materials, Instruments and Equipment. He has published extensively, and has lectured worldwide on the topics of restorative dentistry and materials science. Dr. Donovan received his DDS from the University of Alberta in 1967, and practiced full time in Regina, Saskatchewan for 13 years. He received his Certificate in Advanced Prosthodontics from USC in 1981. 
---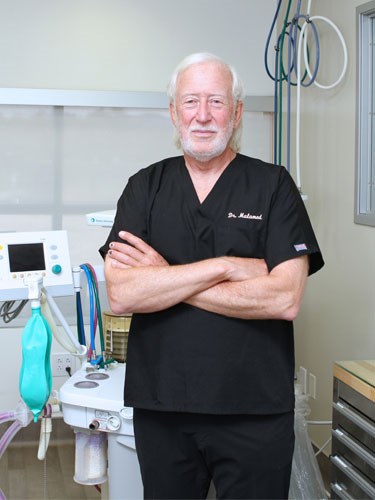 Stanley F. Malamed, DDS is a dentist anesthesiologist and emeritus professor of dentistry at the Herman Ostrow School of Dentistry, in Los Angeles. Dr. Malamed graduated from the New York University College of Dentistry in 1969 and then completed a residency in anesthesiology at Montefiore Hospital and Medical Center in the Bronx, New York before serving for two years as a captain in the US Army Dental Corps at Ft. Knox, Kentucky. In 1973, he joined the faculty of the University of Southern California School of Dentistry (now the Herman Ostrow School of Dentistry of USC). Dr. Malamed retired from full-time teaching at the university in 2013. 
He is a diplomate of the American Dental Board of Anesthesiology, and a recipient of the Heidebrink Award (1996) from the American Dental Society of Anesthesiology, the Horace Wells Award from the International Federation of Dental Anesthesia Societies, 1997 (IFDAS), and the Leonard M. Monheim Distinguished Service Award from the American Society of Dentist Anesthesiologists (2015). 
Dr. Malamed has authored more than 170 scientific papers and 17 chapters in various medical and dental journals and textbooks in the areas of physical evaluation, emergency medicine, local anesthesia, sedation and general anesthesia. 
In addition, he is the author of three widely used textbooks, published by CV Mosby: Handbook of Medical Emergencies in the Dental Office (8th edition 2022); Handbook of Local Anesthesia (7th edition 2020); and Sedation – A Guide to Patient Management (6th edition 2017) and two interactive DVDs: Emergency Medicine (3rd edition, 2018) and Malamed's Local Anesthetic Technique DVD (2004) (edition 2 - 2012). The textbooks have been translated into 22 foreign-language editions. 
In his spare time, Dr. Malamed is an avid runner, exercise enthusiast, and he admits an addiction to the New York Times crossword puzzle, which he has done daily since his freshman year in dental school. 
---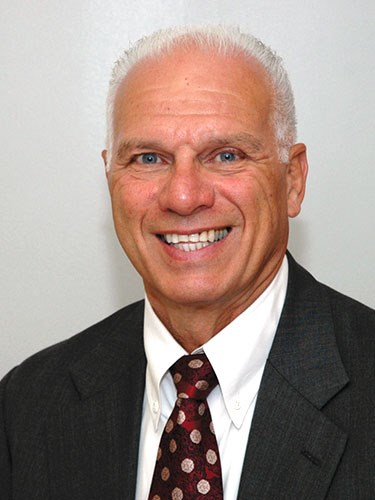 John A. Molinari, PhD, is currently director of infection control for Dental Advisor in Ann Arbor, Michigan. He is also professor emeritus at the University of Detroit Mercy School of Dentistry, where he served for 32 years as professor and chairman of the Department of Biomedical Sciences and director of infection control. Later, he was infection control director for Dental Advisor where he was involved in research on newly developed infection prevention technologies and products. He has published over 500 scientific articles, reports, text chapters and abstracts in the areas of microbiology and immunology, and he lectures nationally and internationally on topics dealing with infectious diseases and infection control.
Dr. Molinari is also co-author of the book Cottone's Practical Infection Control in Dentistry. He has served as a consultant for the CDC, ADA Council on Scientific Affairs, Council on Dental Practice, and regional hospitals. Dr. Molinari was also chairman of the State of Michigan Governor's Risk Reduction and AIDS Policy Commission. In addition, he was the Infection Control section editor for The Compendium of Continuing Education in Dentistry, a member of the Editorial Board for The Journal of the American Dental Association, and he contributed a monthly column to Dental Economics. He also served as a member of the Michigan Board of Dentistry. In recognition of his efforts, Dr. Molinari was inducted as an honorary member of the Michigan Dental Association, the International College of Dentists, the American College of Dentists, and was a 2009 recipient of the ADA Golden Apple Award.