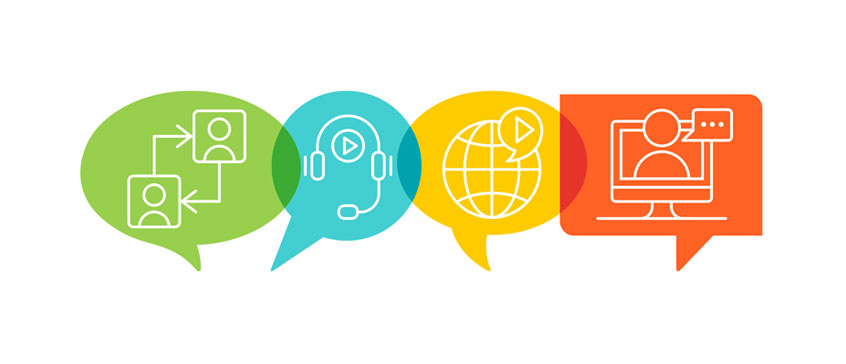 Due to the global impact of COVID-19, many educational institutions are mobilizing to quickly move course offerings online. This has created a need for post-secondary faculty and administration to receive online pedagogy training to provide students with quality online learning experiences that best suit the course or topic. It also opens up opportunities to offer content to learners overseas who would not normally have access to these course, which requires training on how to internationalize online practices, curriculum and teaching. 
Responding to this need, we now offer a Professional Development Certificate (PDC) in Online Pedagogy and Internationalization that will be foundational and overarching.
By the end of the program, participants will be familiar with:
methodology for teaching online (synchronous vs asynchronous, blended/flipped, best practices for teaching online)
internationalization of the curriculum theory
techniques for student-centred, accessible, and active learning online
understanding diversity of culture and learning styles
various online tools for teaching, assessment, and evaluation to maximize learning online
how to design and develop your own online learning modules
empowering learners to manage their own learning process
  Program dates:
This one-course program is running online from February 15th, 2021 to May 14th, 2021. The model will be a hybrid of synchronous and asynchronous delivery with the synchronous sessions on Zoom every Tuesday from 1:00 pm – 2:30 pm PT. The fee is $995 CAD/participant. To register or for more information, please contact Misty Cozac at tefl@uvic.ca.
About the instructor: 
Yasmien Mills obtained her Master of Education in Adult Learning and Global Change from the University of British Columbia. Her degree was entirely online, with students and instructors from around the world. That experience is what made her passionate about online learning and the unique, dynamic, and rich learning environment it can provide. Yasmien has taught in and worked in many colleges and universities across Canada and internationally, including College of the North Atlantic (Qatar), University of Guelph, Western University, Fanshawe College, Brescia University, Royal Roads University, and Camosun College. She has also worked in Teaching Support Centres assisting faculty in learning how to teach online for over ten years. Yasmien has been teaching at UVic for the past five years. Yasmien is an avid traveler, another reason why she loves online learning, she is currently travelling around the world with her family as well as teaching online courses.