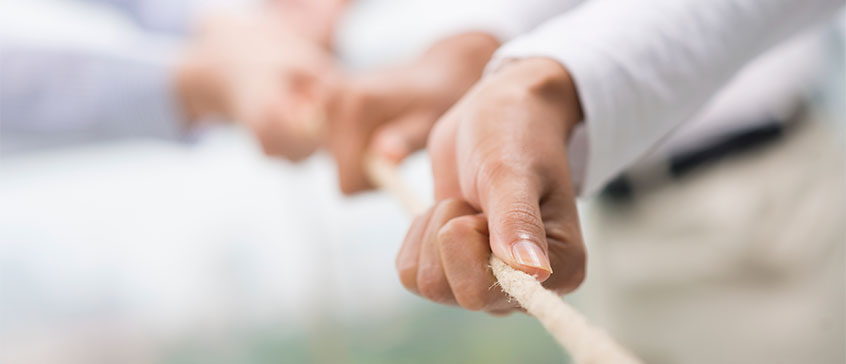 Course description
Available for 0.5 elective credit in the CACE program.
Only offered face-to-face at UVic.
Teamwork is a mainstay in most organizations. A group of dedicated individuals working toward a common goal can create exceptional results – if the team is healthy and adaptive. But how do you, as the leader of a team, create a healthy team that knows how to learn from and trust each other?
If you are a trainer, facilitator or instructor responsible for a team, this workshop is for you. We'll learn how to build trust, learning and cooperation into the fabric of teams. Drawing upon experts in the field such as Patrick Lencioni, Bolman & Deal, Peter Senge, Bruce Tuckman and Kohn & O'Connell, you'll leave this workshop knowing how to build a true dream team.
Learning objectives
Identify and implement the qualities of a high-performing team.
Identify and implement the criterion for team success.
Understand the dynamics of roles, decision-making, group vision and group values and be able to implement them on your team.
Identify and use Tuchman's group development model.
Identify and use Lencioni's five dysfunctions of a team to create health and trust.
Identify Bolman & Deal's four frames of an organization and where your team fits.
Registration details
Online registration temporarily unavailable
Sorry, this course is not available for registration at this time.
This course is in progress. Please contact us for more details.
Online registration is closed for this course. You may still be able to register by phone. Call 250-472-4747 to find out.
This course is on your wish list. You will be notified when this course becomes available.