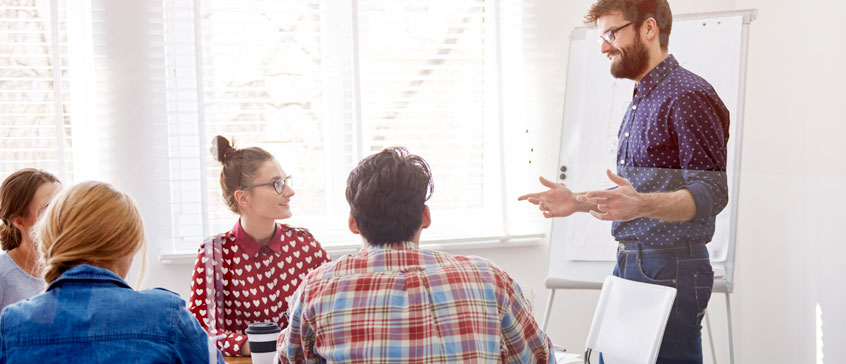 Course description
Available for 0.5 elective credit in the CACE program.
Only offered face-to-face at UVic.
Coaching is a powerful catalyst for supporting individual and team learning in the workplace. Coaching helps others think through their issues or problems and find their own solutions.
Workplace coaching is less like sports coaching, where the coach tells players what to do, and more about creating an environment for learning and enhancing personal learning skills. Effective workplace coaches foster curiosity where individuals feel comfortable discussing their challenges and hopes, exploring their current reality, brainstorming options and making actionable plans to move toward their future. An effective coach is a good thinking partner, not necessarily a content expert or instructor.
This workshop is designed to help participants develop the skills to support others' to discover their own solutions, especially when it seems easier to just deliver the answer.
Learning objectives
Describe the similarities and differences among coaching, mentoring and teaching.
Identify when to use coaching to support learning.
Demonstrate that you can be coached.
Demonstrate advanced communication skills related to coaching: creating a climate for coaching, being present, active listening, open ended inquiry and action planning.
Use the G.R.O.W. coaching model to support others' learning.
Describe ways to build a coaching culture in the workplace.
Registration details
Online registration temporarily unavailable
Sorry, this course is not available for registration at this time.
This course is in progress. Please contact us for more details.
Online registration is closed for this course. You may still be able to register by phone. Call 250-472-4747 to find out.
This course is on your wish list. You will be notified when this course becomes available.