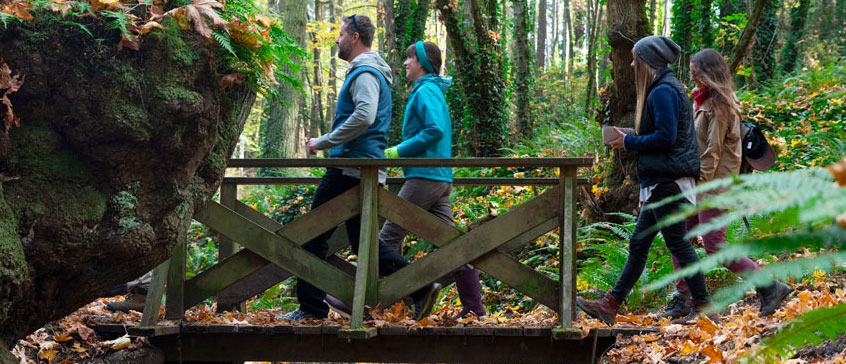 Upcoming courses
Fall course registration is open and courses are filling up fast! January courses opened for registration on Aug. 1, so be sure to register early to get your seat. Please register for your course online if you are a program student or call the Continuing Studies registration desk at 250-472-4747.
Restoration of Natural Systems Program
FALL 2020 TERM:
SPRING 2021 TERM:
Ecological Restoration Program
FALL 2020 TERM:
SPRING 2021 TERM:
Changes to fall schedule
Due to ongoing concerns regarding COVID-19, only online courses will be offered in the RNS program this fall. We have rescheduled two 5-day field courses that were on the original fall schedule: ER312B will run in Sept. 2021 and ER331 will run in May of 2021. To provide additional online course options, we have scheduled ER311 (Principles and Concepts of Ecological Restoration) and ER338C (Special Topic: Invasive Species and Novel Ecosystems) to run online from September to December 2020. We appreciate your patience and flexibility in accommodating these changes.
---
Program news
New RNS website (in development)
RNS Director, Nancy Shackelford, has been developing a portion of her website devoted to the RNS Program resources. The goal is to have a single location for Program resources such as the library, equipment inventory, and details of previous and current ER390 projects. Please check it out, and send comments and suggestions to Dr. Shackelford at nshack@uvic.ca
---
Nearing graduation? It's not too late to apply!
If you have completed your program courses, we encourage you to contact the program coordinator to prepare for graduation and to ensure that all program requirements are completed. Please remember that degree students must apply to graduate from both programs at the same time in order to share courses between programs. The deadline to apply for the November 2020 graduation was July 15, but you can still apply late if you complete all coursework by Aug. 30 and pay a late fee (this option is open until the end of August).
---
Non-refundable Fee Refund Policy:
All requests to withdraw from a course should be sent in writing to artssci1@uvic.ca. Please include your name, your student number, and the course name or number. Course fees are refundable if you withdraw a minimum of 10 business days prior to the start date of a course. Afterwards, a non-refundable fee of $50 will be charged in addition to the regular UVic fee reduction deadlines listed in the University of Victoria Calendar.
Environmental studies
The Restoration of Natural Systems is a partnership between the School of Environmental Studies and the Division of Continuing Studies at the University of Victoria.
---
We encourage you to connect with the larger UVic Environmental Studies community!
Sign up for the bi-weekly newsletter and find out relevant information on local events, seminars, volunteer opportunities and more.
---
New ways to access program resources are coming online
The new director has been adding easy student access to RNS resources on her webpage. Please take a look, and feel free to reach out with comments or suggestions to Dr. Shackelford at nshack@uvic.ca.