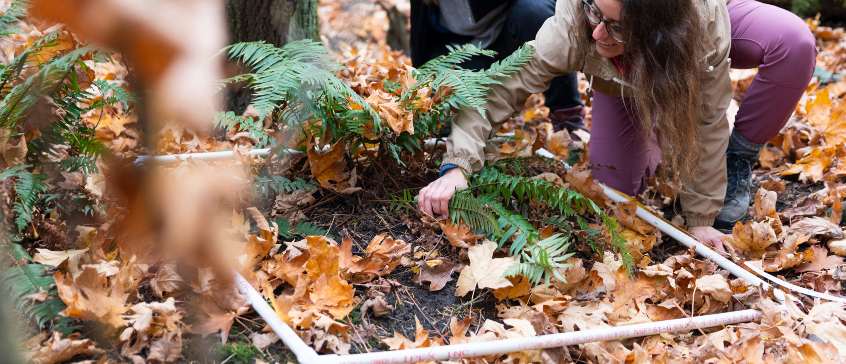 Course description
This course discusses the philosophy and methods of adaptive management, and introduces monitoring and mapping as decision-making tools. It will cover topics including data management, data collection technologies, data visualization/analysis, and both quantitative and qualitative mapping techniques. These methods are key to informed responses in adaptive management decisions.
Day 1: Introduction
Introduction to adaptive management
Importance of monitoring and data management
Introduction to data technologies
Day 2: Monitoring as decision-making tool
Experimental design and use in management
Case studies
Visualizing and analyzing experimental outcomes
Day 3: Mapping as a decision-making tool
Introduction to community mapping
Introduction to geospatial data
Introduction to field equipment
Creating useful maps
Day 4: Applications in the field
Mapping invasive species occurrence (on field site, TBA)
Monitoring invasive species density (on site)
Cleaning and storing field data (back to lab)
Day 5: Scenario planning and wrap-up
Documentation best practices
Scenario exercise
Presentations
Prerequisites
Acceptance to the RNS program or a combination of work and/or education experience equivalent to third-year standing.
If you're not currently enrolled in the Restoration of Natural Systems (RNS) program, including UVic and Letter of Permission students from RRU and TRU, you must obtain approval from the Program Coordinator (ecorestoration@uvic.ca) before registering.
Tuition and fee payment
RNS Diploma students pay $100 of the course tuition upon registration, with the remainder paid to UVic Tuition.
RNS Certificate students pay the full course tuition upon registration.
To drop a course call 250-472-4747
Non-refundable Fee Policy
Course fees will be fully refundable if you withdraw a minimum of 10 business days* prior to the start date of a course. After that, a non-refundable fee of $50.00 will be charged in addition to the regular UVic fee reduction deadlines listed in the UVic Calendar https://web.uvic.ca/calendar/general/dates.html. This non-refundable fee policy will take effect January 1st, 2019.
*A business day is considered an official work day and does not include statutory holidays or weekends.
Registration details
Select your offering:
Loading section fee(s)...
You're already on the waiting list for this item.
Sorry, this section is full.
Online registration temporarily unavailable
Sorry, this course is not available for registration at this time.
This course is in progress. Please contact us for more details.
Online registration is closed for this course. You may still be able to register by phone. Call 250-472-4747 to find out.
This course is on your wish list. You will be notified when this course becomes available.