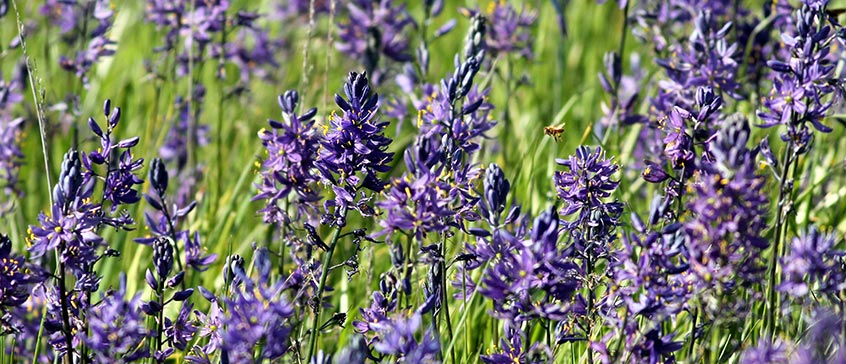 Course description
First Nations practiced extensive cultivation and landscape management practices to enhance key food plant species throughout what we now think of as British Columbia. This was not a wilderness, and these stewardship practices are not recognized or known today to the extent that they should be. Through the description of culturally-important plants such as camas, cattail, nettle, willow and others, this course will describe how First Nations cultivated important resources and even changed landscapes as a result. Many of these key species also have a long tradition of management and usage in Europe and Asia, where they also grow and were important historically. The lecture portion of this course will be followed by hands-on field time where students will learn how to prune, fertilize, propagate and otherwise care for these plants.
NOTE: Tuesday's class is a 3 hour lecture and Wednesday's class is a two hour campus walk. Please dress appropriately for the weather.
Registration details
Online registration temporarily unavailable
Sorry, this course is not available for registration at this time.
This course is in progress. Please contact us for more details.
Online registration is closed for this course. You may still be able to register by phone. Call 250-472-4747 to find out.
This course is on your wish list. You will be notified when this course becomes available.