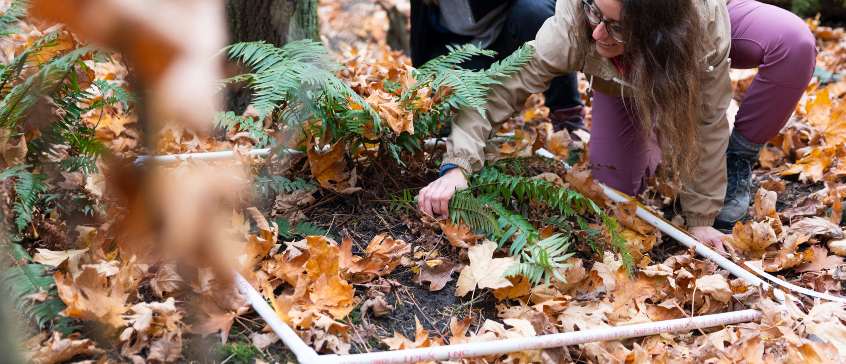 Course description
This course introduces monitoring and mapping as decision-making tools and provides training in data management and technologies for visualizing and analyzing outcomes.
Day 1: Introduction
Introduction to adaptive management
Importance of monitoring and data management
Introduction to data technologies
Day 2: Monitoring as decision-making tool
Experimental design and use in management
Case studies
Visualizing and analyzing experimental outcomes
Day 3: Mapping as a decision-making tool
Introduction to geospatial data
Introduction to field equipment
Creating useful maps
Day 4: Applications in the field
Mapping invasive species occurrence (on field site, TBA)
Monitoring invasive species density (on site)
Cleaning and storing field data (back to lab)
Day 5: Scenario planning and wrap-up
Documentation best practices
Scenario exercise
Presentations
Registration details
Online registration temporarily unavailable
Sorry, this course is not available for registration at this time.
This course is in progress. Please contact us for more details.
Online registration is closed for this course. You may still be able to register by phone. Call 250-472-4747 to find out.
This course is on your wish list. You will be notified when this course becomes available.