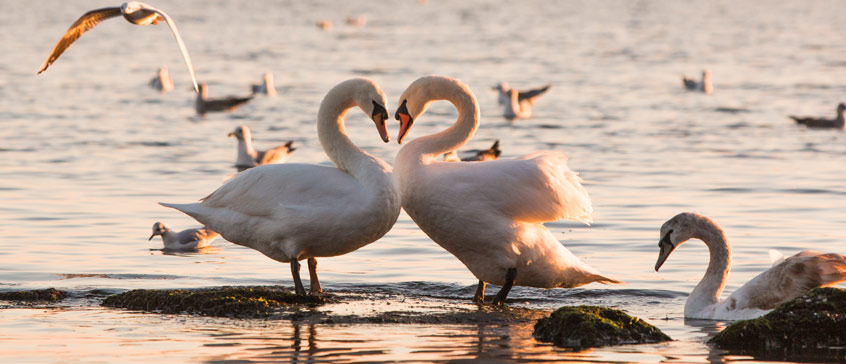 Course description
In this special Valentine's Day session, ornithologist James Clowater shares his knowledge and love of birds in two distinct visual presentations.
Love Among the Feathers
The romantic adventures of resident waterbirds are examined in this PowerPoint and video presentation. Birds rely on a beautiful visual language of displays to defeat their rivals and impress their mates. Slow motion video helps to reveal the complex syntax of postures that is the language of love to birds.
The Joy of Bird Song
To listen to a bird's song is to be truly alive! Celebrate the song of birds in this unique audio-visual presentation. Learn the secrets of why and how birds sing, and how to identify some of our local birds by their song.
Instructor: James Clowater, BSc, MSc, is an ornithologist who specializes in the behavioural ecology of marine birds.
Registration details
Online registration temporarily unavailable
Sorry, this course is not available for registration at this time.
This course is in progress. Please contact us for more details.
Online registration is closed for this course. You may still be able to register by phone. Call 250-472-4747 to find out.
This course is on your wish list. You will be notified when this course becomes available.