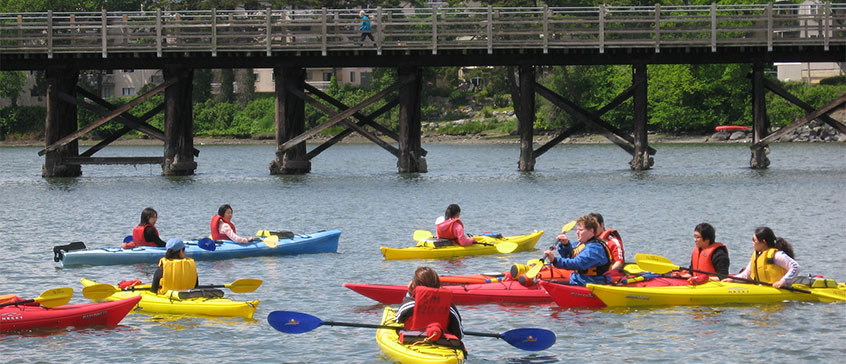 Kayaking - June 18
PRODUCT
Please meet your CA at 9:15 am in front of the Victoria Public Market, 1701 Douglas Street. You will walk to offices of the kayaking company to enjoy a kayaking adventure. Your kayaking lesson will take place from approximately 9:30 – 12:30pm. You will be dismissed from Ocean River Sports. The group will not wait for anyone who is late. Please note: there is a chance that you will get wet. Bring a change of clothing. If you cannot swim, we recommend that you do not take part in this activity. If there is bad weather the trip will still run.
IMPORTANT — students under the age of 19 MUST have their parent/guardian sign a waiver: Kayaking Permission Form (PDF)
This trip includes: Approximately 3-hour introductory Kayaking adventure (including dry lessons on the dock); accompanying staff. Please make sure your email address is up to date on 'My Page'. An email will be sent to you 2 days before your activity. THIS ACTIVITY IS NON REFUNDABLE.
Product Details
Sorry, this product is not available for purchase at this time.