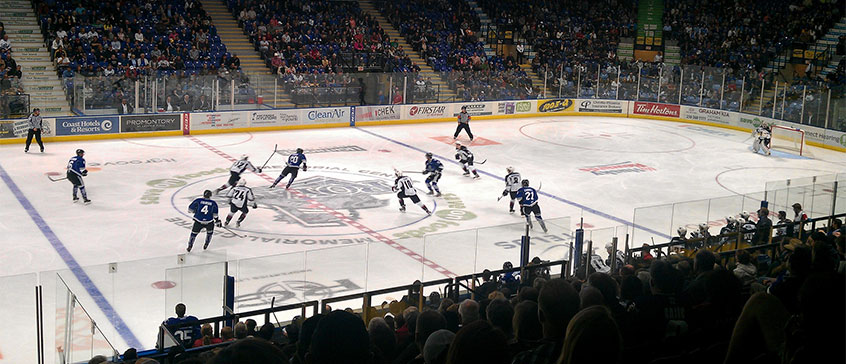 Hockey Game - March 17
PRODUCT
Monthly English students do not pay online for hockey tickets. They are included in your program fees.
Friday, March 17 at 7:00pm.
The Victoria Royals will host the Everett Silvertips in a hockey game downtown at the Save On Foods Memorial Arena, corner of Blanshard and Caledonia Streets. No smoking during the hockey game (inside or outside the arena). Do not bring any food or drinks (your bag will be checked).
Product Details
Sorry, this product is not available for purchase at this time.