Your career is what you make it.
Whether you want to advance in your current career or you're looking for something totally new, Continuing Studies at UVic will give you a new perspective on career training and professional development.
Our certificate and diploma programs are an ideal way to earn the credentials you need to succeed. Our instructors are real-world experts in their fields, who balance practical experience with teaching excellence. And the small classes are a great opportunity to work, and network, with people in your chosen field.
Find out just how close you are to the career you really want—choose a program below and watch your career take shape.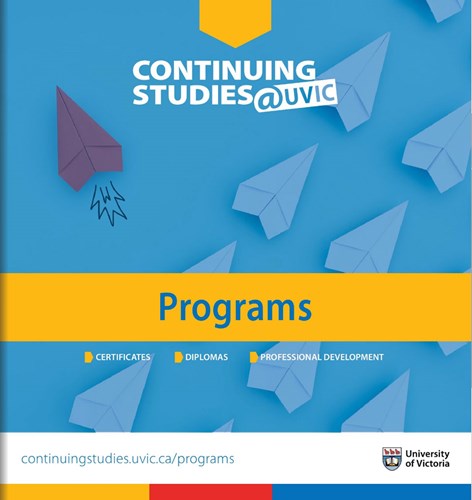 View Career-focused Programs brochure
---
Choose your career path
Business, Technology and Public Relations
---
Culture, Museums and Indigenous Studies
---
Education, Learning and Development
---
Health, Wellness and Safety
---
Languages
---
Science and Ecological Restoration
---
If you could design your own certificate, what would it look like?