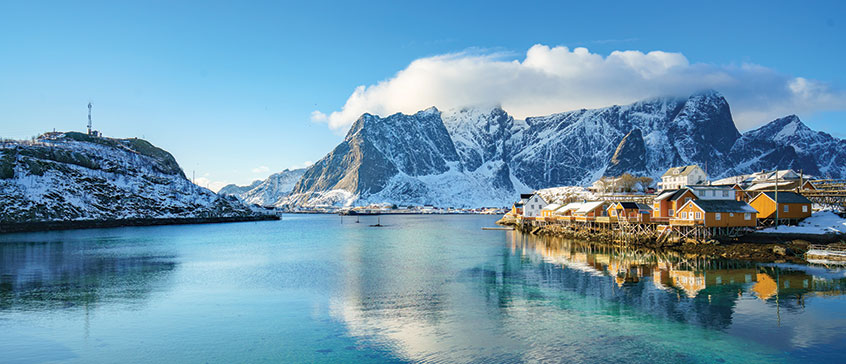 Travel Tours
DISCOVER THE WORLD WITH OUR GUIDED EDUCATIONAL TOURS
Discover the pleasures of learning while you explore fascinating and spectacular areas of the world where you and a small group of fellow travelers are led by academic guides, who share their knowledge of and enthusiasm for the destinations.
What makes our Travel Study program unique?
Each tour is accompanied by an academic guide who is an expert in his/her field
Pre-tour classes where you'll learn about your tour's focus, get answers to all your practical questions and meet your travel companions
Small groups – maximum of 25 passengers per tour
An experienced tour coordinator travels with you to ensure that everything runs smoothly
Gratuities to drivers and guides are included in the tour price
Our Travel Study program offers educational travel to destinations around the globe. Itineraries are chosen carefully to offer a safe and comprehensive way to explore history, culture, nature, and the arts through visits to sites not usually available to travelers and to those well-known sites.
Join us!
We welcome all interested persons, regardless of educational background – you don't need a prerequisite for this university program! These tours will appeal to you if you want more from your travel experience than standing in lines or shopping for souvenirs.
Included in your tour:
Return airfare and comfortable land transportation
accommodation
All admissions and excursions
Many meals, as indicated in tour itinerary
Admissions and excursions
Baggage handling at hotels, where available
Free Preview: 2018 Travel Study Program
Whether you're curious about travel study or are a seasoned participant in our programs, you will enjoy this preview of our tours for 2018. Educational travel extends your imagination, life experience and appreciation of different cultures. During the afternoon you will have the chance to discuss upcoming tours with our academic specialists, watch fascinating presentations about each destination and learn more about the Travel Study program. We hope to see you there.
Sunday, Oct. 15, 2017
1:30 – 3:30 pm
Note: Admission is free, but you must pre-register, as seating is limited.
OUR 2018 TOURS:
Registration for our 2018 tours will begin in mid-October; if you would like to receive a brochure and are not already on our mailing list, please contact us at prandall@uvic.ca or 250-721-7797.
Chile and Argentina
Academic Resource: Christine Forster is a Continuing Sessional Instructor in the Department of Hispanic and Italian Studies at UVic.
Dates: May 7 to 23, 2018
On this 17-day tour from Santiago to Buenos Aires in May, 2018 (fall in the Southern Cone) we will explore the rich cultural heritage of Chile and Argentina while sampling some of the best food and wine in the world. Because of turbulent politics, economic ups-and-downs, and geographical isolation, these two countries have remained well off the mainstream travel path, their charms known only to the adventurous traveller. During our pre-travel classroom sessions we will focus on the theme of human rights through the analysis of literature, music and film.
We begin our journey by visiting the three unique homes of the Nobel Prize winning poet Pablo Neruda (one in Santiago, one in the colourful coastal town of Valparaíso, and one in Isla Negra), and by touring some of the outstanding wineries in Chile's Central Valley region. In the capital we will visit the new Museum of Memory and Human Rights, as well as the Violeta Parra Museum (Chile's iconic folk musician and artist). From Santiago we'll make the spectacular journey across the Andes by bus to Argentina's premier wine-producing region, Mendoza, home of the renowned Malbec. We will visit the Puente del Inca, a unique geological formation and thermal hot spring located 2720 metres above sea level, as well as some small villages amongst the dramatic backdrop of the Andes mountains and the impressive Aconcagua, the highest peak in the Americas.
From Mendoza we will travel to the cosmopolitan capital Buenos Aires, where we will attend a tango show and learn about the murky and scandalous history of Argentina's most internationally recognized form of music and dance. We will also look into the controversial story of Argentina's most famous First Lady, Evita Perón, and visit her tomb in the expansive necropolis, Recoleta. For those who wish, we will plan some free time to go shopping at the many independent designer boutiques, galleries and leather factories. From the city we will make two one-day excursions, one to visit the islands of the River Plate delta by boat from Tigre, and another into the heart of the pampas (flatlands), San Antonio de Areco, home of the legendary gaucho (cowboy). We will end our tour here with a traditional asado (barbecue) at one of Argentina's great estates.
Vienna: City and Culture
Academic Resource: Dr. Kat Sark teaches in the Department of Germanic and Slavic Studies and the Department of History at UVic and is the founder of the Canadian Fashion Scholars Network and the co-founder of the Urban Chic book series published by Intellect.
Dates: May 15 to 30, 2018
Join us on this 15-day adventure to explore Vienna's vibrant culture, art, architecture, history, music, film and fashion scenes. The tour is designed for anyone interested in Vienna and its cultural and historical heritage. Discover the city through literary and musical references and by visits to various museums, collections, monuments, architecture, art, theatres, film locations, and fashion scenes. We will go to cafés frequented by Sigmund Freud, Gustav Klimt, and other famous writers, artists and intellectuals.
As you experience the marvels of this city you will gain an appreciation of the diversity that historical and contemporary Vienna has to offer. As the capital of the former Habsburg Empire, Vienna is one of the most beautiful, historically and culturally fascinating cities in Europe. After World War II, it was divided by the Allies into four zones and served as the backdrop of Carol Reed's film noir The Third Man (1949) with Orson Wells (based on a story by Graham Greene). The Viennese have adopted this Hollywood classic as their filmic representation, and offer a "Third Man City Tour" exploring the various locations where the film was set. The Burg Kino cinema in Vienna still plays it regularly as part of their weekly repertoire.
Along with the city's rich repertoire of theatre, opera, ballet, symphony and other concerts and performances, there are also many free public events to explore. The multi-ethnic culinary heritage makes Vienna a top destination for foodies as well. We will have the opportunity to explore Vienna's highly creative fashion and design scene and meet local designers and shop at local boutiques. This tour provides a balance of guided and organized visits and time for individual explorations of places and areas of interest.
New York, New York…"Start spreadin' the News"
Academic Resource: Robert Holliston is an accompanist and chamber player, and is currently Keyboard Department Head and a vocal coach at the Victoria Conservatory of Music, as well as Curator, Public Engagement, Pacific Opera Victoria
Dates: June 4 to 12, 2018
Like Liza Minnelli, how would you like to "wake up in the city that never sleeps"? There is no other city like New York. In many ways, it is the quintessential city; its name is an international byword for sophistication, excitement, and intensity—everything that a city should be. If you've never experienced the thrills and allures of Manhattan or if you want to renew your acquaintance, now is your chance. Join our tour for an in-depth introduction to the culture of the Big Apple.
Our nine-day stay in New York features guided tours of historical sites; visits to the city's leading museums; and tickets to two Broadway shows. The tour also allows plenty of free time for you to explore for yourself the most provocative city on earth.
Our hotel is situated within easy walking distance of the Theatre District, Times Square, and Central Park. The tour also includes two dinners, two lunches, and a seven-day metro pass.
Opera in Santa Fe, New Mexico
Academic Resource: Robert Holliston (see bio under New York, New York tour)
Dates: Aug. 4 to 12, 2018
Located at the foot of the Sangre de Cristo Mountains where the high desert meets the ponderosa pine, Santa Fe enjoys a dry, sunny, but mild climate. It is also well known as a centre of art and culture.
This nine-day tour begins in Albuquerque, where we spend our first two nights. While in Albuquerque we will enjoy a half-day guided sightseeing tour and free time to explore the city's museums and shops.
Travelling by bus from Albuquerque to Santa Fe, we pass through the beautiful Cibola National Forest, stopping at Sandia Peak, with the world's longest tramway where, from the summit, we can experience incredible 360-degree panoramic views.
Our stay in Santa Fe includes admission to four of the season's world-class opera productions at the beautiful outdoor theatre. As well, there will be ample time for you to visit some of the many museums, shops, art galleries, and studios.
Art History of the Southwest: Georgia O'Keeffe in New Mexico
Academic Resource: Kerry Mason is an art historian and author who lectures at UVic's Department of History in Art and Division of Continuing Studies. Her courses focus on various topics of Canadian and BC Art History with a particular emphasis on Emily Carr and Northwest Coast Art.
Dates: Sept. 26 to Oct. 6, 2018
Join us to discover the unique qualities of the desert which have inspired artists for thousands of years. In the 20th century New Mexico was the spiritual home for internationally renowned artist, Georgia O'Keeffe and a rich source of inspiration for Lawren Harris, who also made New Mexico his home in the late 1930s. Santa Fe and Taos, New Mexico attracted writers and artists of the Bloomsbury Group as well, most notably, D.H. Lawrence.
We will travel the special landscape of the American Southwest with a particular focus on both the indigenous cultures, particularly the Hopi, Zuni, Tewa and Navajo, and the life and works of Georgia O'Keeffe. Flying from Victoria to Phoenix, via Seattle, we will visit galleries and museums such as the Heard in Phoenix and the Georgia O'Keeffe Museum in Santa Fe. Included will be dedicated trips to historic sites such as Taos Pueblo, Georgia O'Keeffe's Ghost Ranch near Abiquiu and writer D.H. Lawrence's cabin on his ranch near Taos. We also plan to experience a scenic day trip to the South Rim of the Canyon on the Grand Canyon Railway.
We will have time to explore and enjoy Santa Fe as our base for much of the tour. En route to Santa Fe in our own air conditioned coach we will stop in Sedona and the red desert, with two nights in Williams and an overnight stop in Gallup.
Our flight home will depart from Albuquerque, where we will spend our last night of the tour.
Which tour destinations should we offer in 2019? View possible 2019 tours
Courses open for registration