Travel Lectures
Travel the world without leaving Victoria.
Are you curious about the world, but don't have the time to travel? Or maybe you're planning a trip to a new country, and want to know what to expect before you land? Or maybe you just want to learn about a new culture? No matter the reason, the travel lectures offered by Continuing Studies at UVic will inform and delight you.
Led by expert instructors—and accompanied by multi-media presentations—these lectures will guide you through well-known destinations and "hidden gems" from around the globe. You'll be introduced to little-known aspects of culture, geography and history.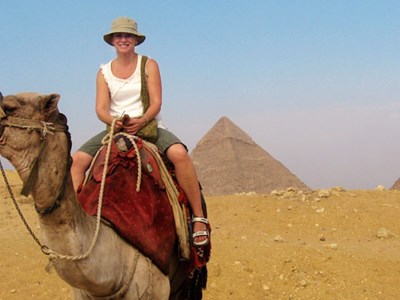 It's About Both the Journey AND the Destination
For an avid traveler, the thought of finding a job that allows you to help others fall in love with travel, sounds pretty sweet, doesn't it? Well this is exactly what Janet gets to do every day at the office. Now, while the idea of traveling is one most people fantasize about, don't forget there's a heck of a lot of hard work involved.
Read Story
---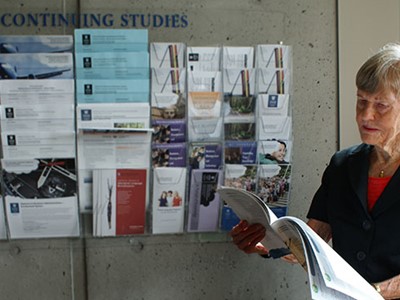 Nan Walmsley
"Nan"Walmsley celebrates her 90th birthday this year but shows no sign of slowing down in her quest to learn new things. Since fall 1998, she has taken around 165 courses through Continuing Studies.
Read Story
---