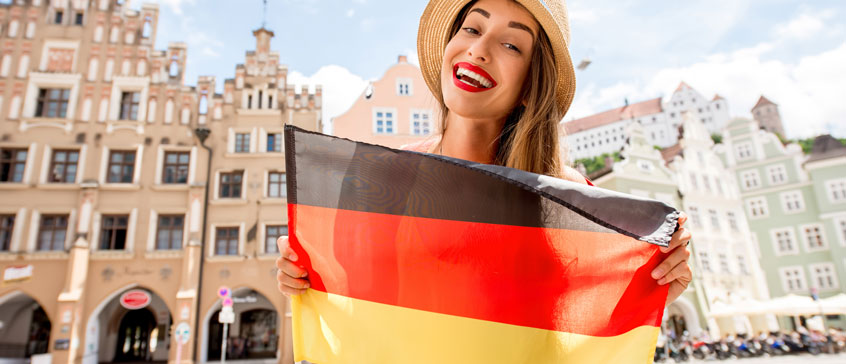 German: Introductory
COURSE
Course description
Students do not need any previous knowledge of German to take this course, just a love of the language. This course will help you develop your basic German language skills and build up confidence when communicating in the language. You will also gain a solid foundation of German grammar.
Learning objectives
​By the end of this course, if working diligently, students will be able to
Recite the letters of the German alphabet;
Use the appropriate greeting;
Recognize and give examples of when to use "you" formal or informal as well as plural and singular;
Know all the numbers; give their telephone number, postal code and address;
Tell the time using 12 and 24 hour clock;
Distinguish between masculine, feminine and neutral nouns and know the appropriate definite and indefinite articles;
Talk about his/her day;
Introduce themselves (given names and family name, age, profession as well as talk about friends and family);
Use present tense: form sentences using proper sentence structure;
Conjugate regular and irregular verbs;
Use modal verbs: conjugating them and keeping a correct word order;
Use the Imperatives for all 3 forms of "you";
Speak about personal preferences using verb "gern";
Formulate basic questions or beginning them with a question word;
Speak about hobbies, sports and activities;
World Language courses are offered three times per year:
September (registration opens in June)
January (registration opens in November)
April (registration opens in November)
Registration details
Online registration temporarily unavailable
Sorry, this course is not available for registration at this time.
This course is in progress. Please contact us for more details.
Online registration is closed for this course. You may still be able to register by phone. Call 250-472-4747 to find out.
This course is on your wish list. You will be notified when this course becomes available.