Tour description
From Paris to Bayeux and the Loire Valley
On this 19-day tour of la Belle France, we will discover three of its beautiful regions. Our first destination will be the medieval city of Bayeux, in Normandy. Here we will view the extraordinary Bayeux Tapestry, and the nearby historic World War II sites, focussing particularly on Juno Beach, site of the Canadian landings, and honouring our fallen at the very moving Canadian cemetery. From there we will head to the lovely Loire Valley, where we will explore several jewels of Renaissance architecture, such as the castles at Chenonceau, Chambord, Amboise et Blois. We will end our trip with five days in Paris, enjoying both the most popular tourist hotspots, such as the Musée du Louvre, as well as some lesser- known Parisian treasures, such as an evening classical concert at the Sainte Chapelle, with its dazzling stainedglass windows, and an entertaining tour of the famous and infamous residents of Père Lachaise Cemetery. In every city we will enjoy the regional wines, cheeses and culinary specialties. You will also have some free time to explore on your own. Our pre-trip classes will offer historical and cultural insights that will deepen and enrich your travel experience. Join us for a memorable exploration of French history, wine, food and joie de vivre!
Tour activity level: mild
Participants should be in good health and be able to climb stairs and walk reasonable distances, possibly over uneven ground and cobblestones.
Academic resource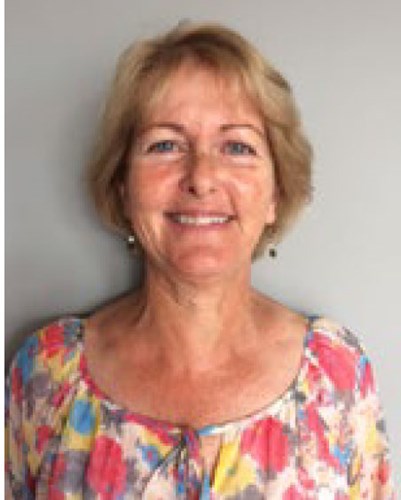 Betty-Joan Traverse, MA. After studying in Paris and Montréal, Betty-Joan continued to nourish her passion for French language and culture as an accredited translator and through her teaching at Simon Fraser University and the University of the Fraser Valley (UFV). She spearheaded the development of the Minor, Extended Minor and Major in French at UFV, and created a number of new courses in these programs. She is especially interested in French film as a vehicle for cross-cultural dialogue, and second-language pedagogy for adults. Having met the love of her life many years ago in France, she delights in studying France's richly varied regions and its people and is excited to share her knowledge of France with you.
Pre-tour sessions
Your five pre-tour classroom sessions will take place on Thursdays, April 23 to May 21 from 7 to 9 pm. Please note: should you be unable to attend any or all of the pre-tour sessions, we will do our best to send you information discussed and distributed at these classes in a timely manner. It is not possible to offer a reduction of the tour cost for missed classes.
Travel itinerary
(subject to change and rearrangement)
Meals included: B = breakfast L = lunch D = dinner
Victoria – Calgary – Toronto – Paris

Depart Victoria this morning for Calgary; from there we catch a connecting flight to Toronto. This evening we board our direct flight from Toronto to Paris.

Paris – Rouen

Arrive in Paris this morning and depart by coach for Rouen and an overnight stay. Rest of day is at leisure.

Rouen – Bayeux

Late this morning, we'll visit the Rouen Cathedral, with its spectacular Gothic architecture (and the subject of about 30 of Monet's works) and enjoy a group lunch nearby before continuing on to Bayeux, where we will spend the next four nights. (B/L)

Bayeux

Guided tour of Bayeux today, including entrance to the museum that houses the Bayeux Tapestry, Notre Dame Cathedral and the Bayeux War Cemetery. Welcome dinner this evening. (B/D)

Bayeux

We depart this morning on a full-day guided tour of WWII sites in Normandy. Our first stop will be at Ardenne Abbey, after which we drive north-west to Omaha Beach, where 2400 Americans lost their lives on June 6, 1944, to view the memorial and museum.

A short distance away is the Normandy American Cemetery and Memorial in Colleville-sur-Mer. Our next stop is at the Arromanche 360 circular cinema to view a 20-minute film containing footage from the Battle of Normandy. Finally, we visit Juno Beach, where Canadian troops landed on D-Day, and the Juno Beach Centre, and Bénysur- Mer Canadian War Cemetery. (B)

Bayeux

Today we have a guided day tour to Mont St-Michel, including entrance to the Benedictine Abbey and museum. Time to explore and to have lunch on your own before we return to Bayeux. Remainder of the day at leisure. (B)

Bayeux – Saumur

We depart Bayeux this morning and arrive at about noon in Saumur, overlooking the Loire River. Upon arrival, there will be time to get lunch before we check in to our hotel. The rest of the afternoon is free. This evening we have a group dinner. (B/D)

Saumur

Today we tour two chateaux in the region; the first is Château d'Azay-le-Rideau, and then we continue to Château Villandry (with audio guides). We will make a lunch stop between château visits. (B)

Saumur

Today we visit Château du Petit Thouars, a family-run chateau and winery, where we'll have a tour of the winery, enjoy wine tasting and lunch. Remainder of the day is free. (B/L)

Saumur – Blois

Today we leisurely make our way to the east side of the Loire Valley, stopping in Tours for some free time and lunch on your own. We then continue to Blois, where we stay for three nights. Group dinner this evening, followed by the Sound and Light Show at Château Blois. (B/D)

Blois

This morning we visit the modest Château de Cheverny, which has been owned by the same family for over six centuries – in fact, the family still lives in part of the manor house today. We will have a self-guided visit with time to wander through the gardens before we take part in the feeding of the hounds at 11:30 am. The kennels date back to 1850 and are home to about 100 dogs. After lunch on our own, we head to Château de Chambord (includes audio guide) with its distinctive French Renaissance architecture that blends traditional French medieval forms with classical Renaissance structures. Upon returning to Blois, the rest of the day is free. (B)

Blois

This morning we follow the Loire River to Château d'Amboise, where Leonardo da Vinci spent the last three years of his life and is buried within the château. From here we continue to Château de Chenonceau, the second most visited château in France after Versailles, with lunch first at a restaurant located close to the château. (B/L)

Blois – Paris

We depart Blois this morning for Paris, stopping in Orleans to view the Cathédrale Ste-Croix with its depictions in stained glass of the story of Joan of Arc, followed by time to wander through the old town and to have lunch on your own. After arriving and checking in to our hotel in Paris for our six-night stay, we'll meet for a guided walking tour of the Latin Quarter. Remainder of the day is free. (Ten metro tickets per person are included). (B)

Paris

Guided city tour today, including the Eiffel Tower (admission to level 2) and a short walking tour of Montmartre with entrance to Sacré Coeur. Group dinner this evening. (B/D)

Paris

This morning we visit beautiful Musée d'Orsay, housed in a former Beaux-Arts railway station, for a self-guided tour. Afternoon free. This evening we enjoy a classical concert at La Sainte-Chapelle, with its stunning stained glass windows, located a short distance from Notre Dame Cathedral on Île-de-la-Cité. (B)

Paris

This morning we have a 1-1/2 hour guided tour of the Louvre highlights. Afterward you may stay as long as you wish to enjoy the museum on your own. Remainder of the day is free. (B)

Paris

This morning we make our way by metro to Père Lachaise Cemetery, final resting place of thousands of famous people, such as musicians (Edith Piaf, Maria Callas, Chopin, Jim Morrison), authors (Oscar Wilde, Marcel Proust, Balzac) artists (Pissarro, Delacroix, Ernst, Modigliani), for a two hour guided walking tour. This afternoon we have a fascinating 90 minute backstage tour of Opéra Garnier, of Phantom of the Opera fame. (B)

Paris

Free day until our farewell dinner this evening.(B/D)

Paris – Montreal – Vancouver – Victoria

We depart Paris this morning and arrive in Victoria this evening, with stops in Montreal and Vancouver en route.
Fees and registration
| | |
| --- | --- |
| Tour dates | May 26 – June 13, 2020 |
| Total tour cost | $8,925.00 |
| Early bird cost* | $8,675.00 |
| Single supplement | $1,700.00 |
To ensure a place on this tour a non-refundable deposit of $500 is required with the registration form by Feb. 21, 2020 (provided space is still available). The balance of payment is due on Feb. 28, 2020. Contact artscoord@uvic.ca for details.
*Early bird: Pay your deposit by Dec. 20, 2019 and receive a $250 reduction on your balance of payment.
Pay deposit
You are already registered in this tour.
This tour is already in your shop cart.
You are already on the waiting list for this tour.
Sorry, this tour is full.