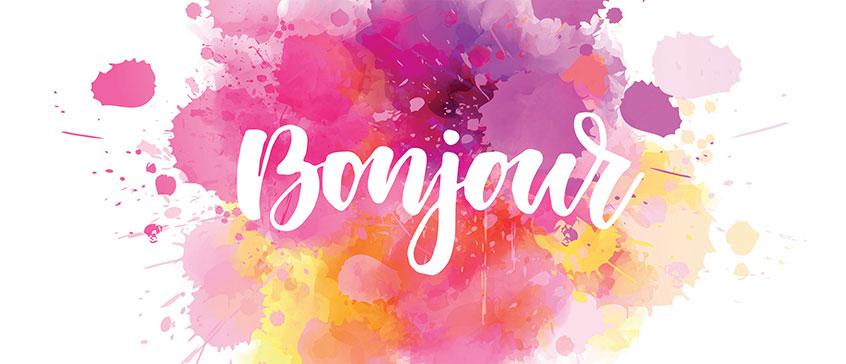 Course description
This course is intended for near-beginners in French. It allows them to practice their oral skills at a level with which they are comfortable and to gain more fluency and more confidence in using the language in a variety of basic day-to-day situations.
Format
Prior to your course start date, you will receive an email notification outlining how to test and access your online course session and materials. You will meet online at the scheduled day(s) and time to engage in real-time learning. During class time, you will have the opportunity to interact in real-time with your instructor and other class participants. Additionally, you will access resources to facilitate learning and communication through a dedicated class platform (Moodle). Full system requirements for accessing online courses are available on the System requirements page.
Learning objectives
Students in this level will learn and practice language skills needed in simple everyday situations such as:
speaking on the telephone to make reservations
asking for and giving directions
giving a definition
clarifying a statement
asking and answering information questions (where, when who, what, how, why)
introduction to tenses other than the present
Prerequisites
You can register for this level if you have taken the Introductory course at least once, or if you already know how to do the following in French:
count up to 20
spell your name
give your address and phone number
speak about yourself, your family, your work, the weather or the time and date
identify basic shapes and colours
ask and answer basic yes/no questions
Additional Information
This level can be taken as many times as necessary. It's not intended to take students directly to the Intermediate level.
Students who wish to study in a program where they can move steadily from one level to the next—and where emphasis is also put on the written language—are encouraged to take courses in the Comprehensive French series instead.
Dates
French Language courses are offered three times per year:
September (registration opens in June)
January (registration opens in November)
April (registration opens in November)
Registration details
Online registration temporarily unavailable
Sorry, this course is not available for registration at this time.
This course is in progress. Please contact us for more details.
Online registration is closed for this course. You may still be able to register by phone. Call 250-472-4747 to find out.
This course is on your wish list. You will be notified when this course becomes available.
Continuing Studies statement on use of educational technology
This course will require the use of Zoom and may use other education technology such as internet-based applications, cloud services, or social media. In order to complete this course you will be required to either consent to the disclosure of your personal information outside of Canada to enable use of these technologies, or work with the Division of Continuing Studies to explore other privacy protective options (such as using an alias or nickname).