Tour description
If you've never visited Canada's youngest and most easterly province, here is your opportunity to explore its unique culture and meet the warm, fun-loving people who live there.
We begin and end our 14-day tour in the provincial capital, St. John's, where we'll visit Signal Hill, The Rooms museum and art gallery, the charming fishing village of Quidi Vidi, and take a boat trip on Witless Bay to see whales, puffins and many other birds around Gull Island. We also plan to attend a performance of Opera on the Avalon.
We depart St. John's and travel northwest by coach to Clarenville, from where we visit the Bonavista Lighthouse and see a performance of the Rising Tide Theatre in Trinity. From Twillingate, we head west to Gros Morne National Park. Here we visit the Tablelands and enjoy a short hike followed by a boat journey through a billion years of geological history. Before beginning our return journey to St. John's, we head north to St. Anthony, from where we'll visit the UNESCO World Heritage site of L'anse aux Meadows, the only authenticated Norse site in North America. On our way back to St. John's we'll stop in Twillingate, where we'll get up close and personal with giant icebergs.
Don't miss this opportunity to visit The Rock—and to take the famous "Screech Challenge"!
Academic resource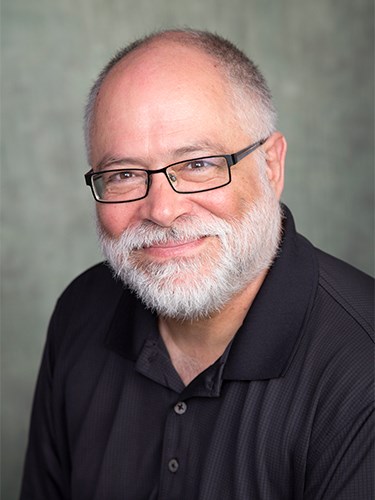 Robert Holliston is an accompanist and chamber player, who studied at the Victoria Conservatory of Music under Robin and Winnifred Scott Wood and at UBC under Robert Rogers. He has performed throughout Canada, the US, England and New Zealand, and recorded CDs with many other artists. Robert is currently keyboard department head and vocal coach at the Victoria Conservatory of Music, as well as curator, Public Engagement, Pacific Opera Victoria. A popular and entertaining public speaker, Robert has given pre-performance lobby lectures for Pacific Opera Victoria since 1993. Additionally, he has led three previous tours to New York City, five tours to the Santa Fe Opera and one tour to Newfoundland for Continuing Studies' Travel Study program, and has taught many community courses.
Pre-tour sessions
Your four pre-tour classroom sessions will be held on Wednesdays, May 15 to June 5 from 7 to 9 pm. Please note: should you be unable to attend any or all of the pre-tour sessions, we will do our best to send you information discussed and distributed at these classes in a timely manner. It is not possible to offer a reduction of the tour cost for missed classes.
Travel itinerary
(subject to change and rearrangement)
Meals included: B = breakfast L = lunch D = dinner
Victoria – Toronto – St. John's

Depart Victoria for Toronto this morning; transfer to our flight to St. John's, arriving this evening. Two nights at a centrally-located hotel.

St. John's

At leisure this morning. After lunch we have a tour of St. John`s, including the historic downtown area, Signal Hill, Cape Spear Lighthouse and the quaint fishing village of Quidi Vidi. This evening we attend a production of Opera on the Avalon. (B)

St. John's – Clarenville

This morning we depart St. John`s, travelling along the picturesque coastal drive, stopping in Brigus to spend some time in this traditional Newfoundland fishing village. We then continue to Cupids Cove Archaeological Centre, the remnants of the oldest English settlement in Canada, where we'll have a guided tour of the site and visit the Legacy Centre. Lunch on your own at Cupids Haven Tea Room. We continue to Clarenville, where we spend two nights. (B)

Clarenville – Cape Bonavista – Trinity – Clarenville

This morning we drive to the beautiful town of Trinity for a guided historic walking tour. Afterward, enjoy lunch on your own and visit the lovely Mirabella by Elizabeth Burry Studios. This afternoon we head north to Cape Bonavista, where John Cabot first sighted land, and to visit the lighthouse. This evening we have a group dinner at the Twine Loft restaurant, followed by a production of the Rising Tide Theatre in Trinity. Return to Clarenville. (B/D)

Clarenville – Gander – Rocky Harbour

Leaving Clarenville after breakfast, we drive through Terra Nova National Park on our way to Gander for a self-guided visit to the North Atlantic Aviation Museum. From there we make a lunch stop in Grand Falls-Windsor and then continue on toward Gros Morne National Park, a UNESCO World Heritage site. This evening we are treated to a performance by Anchors Aweigh, a highly-acclaimed band whose members tell stories and sing traditional Newfoundland music. Two nights in Rocky Harbour. (B)

Rocky Harbour – Western Brook Pond – Rocky Harbour

Today we explore the heart of Gros Morne National Park. After a short drive, we begin our tour with an easy 45-minute walk through beautiful surroundings to the shores of Western Brook Pond. Purchase lunch on your own before embarking on a two-hour cruise on the freshwater fjord. (B)

Rocky Harbour – St. Anthony

After breakfast we venture up to the Great Northern Peninsula, with a lunch stop at Anchor Cafe in Port au Choix. While here we'll have the opportunity to stop by the studio of artist Ben Ploughman. We'll also stop at Flower's Cove for a short, easy walk to view the rare gigantic fossil structures, known as thrombolites, only one of two places in the world where you can see these. Two nights in St. Anthony. (B)

St. Anthony – L'Anse aux Meadows – St. Anthony

This morning we visit the Grenfell Interpretation Centre and Grenfell House Museum for self-guided tours. After lunch, we drive to the UNESCO World Heritage site of L'Anse aux Meadows to visit the only Viking archaeological remains in North America. We begin at the Visitor Centre, where we watch a short film, and then have a guided tour of the site. On our way back to St. Anthony we stop for a group dinner. (B/D)

St. Anthony – Rocky Harbour

Today we head back to Rocky Harbour for an overnight stay. Upon arrival, we'll make our way to the Tablelands, where we visit the Discovery Centre, followed by an easy guided hike and views of some of the oldest rock formations in the world. (B)

Rocky Harbour – Twillingate

We depart Rocky Harbour this morning and head to Twillingate, the centre of Iceberg Alley. Two nights in Twillingate. (B)

Twillingate

This morning we drive a short distance to Boyd`s Cove to visit the Beothuk Interpretation Centre. This afternoon we enjoy a two-hour boat tour (weather permitting) to get close views of icebergs and maybe take the "Screech Challenge". (B)

Twillingate – St. John's

We depart for St. John's today, arriving late this afternoon. Two nights in St. John's. This evening, you may wish to take a stroll down George Street and pop into a pub for a meal and some wonderful musical entertainment. (B)

St. John's

Today we drive down the east coast of the Avalon Peninsula and visit the former 17th century settlement of the Colony of Avalon, including a guided tour of the archaeological site and interpretation centre. From here we head back north to Bay Bulls, stopping for lunch on your own at The Irish Loop Coffee House, followed by an afternoon cruise of Witless Bay Ecological Reserve. Tonight we have our farewell dinner at a local restaurant. (B/D)

St. John's – Toronto – Victoria

After breakfast, walk to The Rooms Museum for a self-guided visit. The museum houses exhibits on the history, heritage and arts of Newfoundland. Enjoy lunch on your own at the museum`s café, overlooking St. John`s harbour, or at a nearby restaurant. After lunch we transfer to the airport for our return flights to Victoria, via Toronto. Arrive in Victoria late this evening. (B)
Fees and registration
| | |
| --- | --- |
| Tour dates | June 13 – 26, 2019 |
| Total tour cost | $7,125.00 |
| Early bird cost | $6,925.00 |
| Single supplement | $1,300.00 |
To ensure a place on this tour, a non-refundable deposit of $500 is required with the registration form by March 2, 2019 (provided space is still available). The balance of payment is due on March 9, 2019.
*Early bird: Pay your deposit by Dec. 14, 2018 and receive a $200 reduction on your balance.
Cancellation
A cancellation fee of $500 per person will apply up to final payment date.
Pay deposit
You are already registered in this tour.
This tour is already in your shop cart.
You are already on the waiting list for this tour.
Sorry, this tour is full.